Recommended DD-WRT WiFi settings for the Netgear R9000 are based on extensive testing by FlashRouters. Please note that optimal settings may vary depending on external factors such as home size, interference, and the types of WiFi devices you are connecting in your network.
Screenshots below provide a visual display of recommended WiFi and encryption settings exactly as they appear in the Netgear R9000 with DD-WRT firmware.
Navigate to the Wireless > Basic Settings to view or edit WiFi network settings.
5.0 GHz - Wireless-AC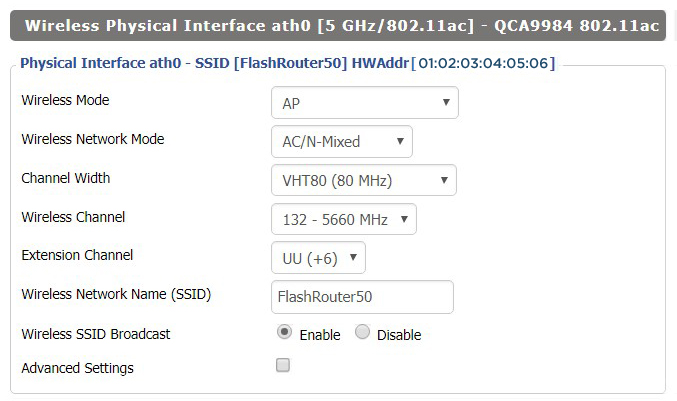 2.4 GHz - Wireless-N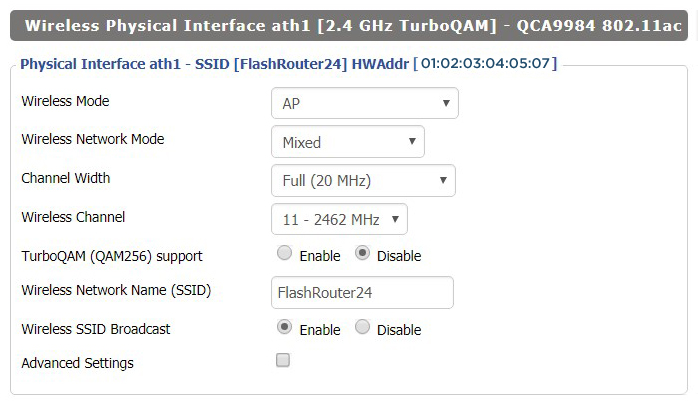 5.0 GHz - Wireless-AD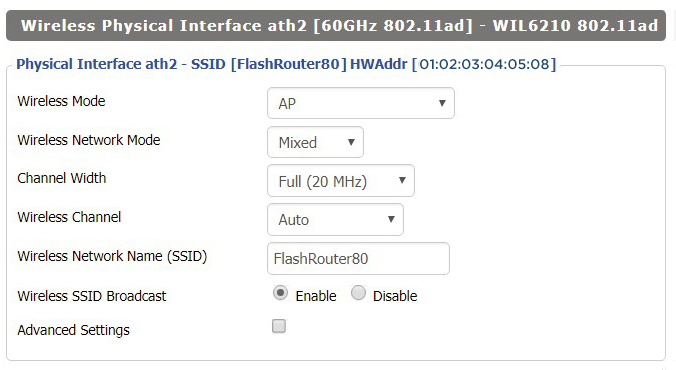 Additional DD-WRT WiFi Information
Intimidated by all the available WiFi settings? The DD-WRT website provides extensive information about all of the available configuration options in the firmware. Learn about everything from Wireless channels to channel widths and more in the Basic Wireless Settings – DD-WRT Wiki.
R9000 DD-WRT Wireless Security
The preset R9000 FlashRouter WiFi password is Wireless#[First 5 characters of your router MAC]. The router MAC can be found on the bottom of your router. For e.g. if your MAC is 1459C07E70A8 then your WiFi password is Wireless#1459C
Navigate to the Wireless > Wireless Security to view or edit WiFi passwords.