Your Roqos Core's settings or UI (User Interface) is accessible via a secure cloud based connection rather than the typical local access of other routers. This means that you can manage your Roqos from anywhere in the world not just at home.
Visit the Roqos Login URL
From any device that has a browser such as a computer, smartphone, or tablet visit login.roqos.com

Login with your Roqos account
Enter in the email and password that you set when your Roqos was initially setup. If you still need to create your Roqos account and activate your Roqos follow our Activate and Connect Roqos to Internet guide.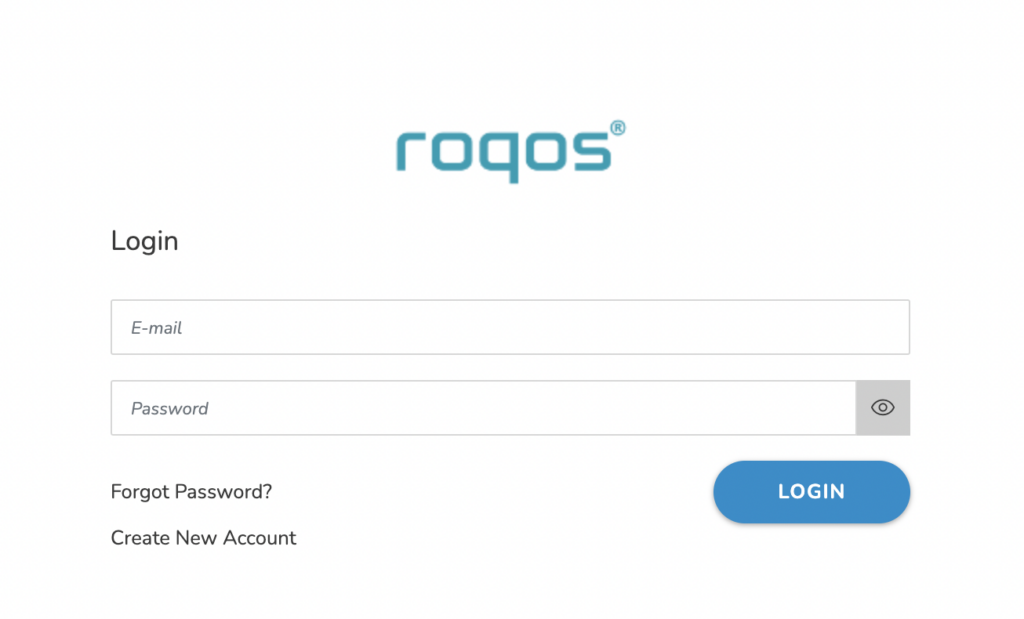 Proceed with making the changes to the settings you desire
Now that you are logged in to your Roqos UI you adjust any settings as you see fit for your network. For guides on how to make specific changes to your Roqos view our Roqos Setup Guide area.