If your VPN Out page in your Roqos settings is reporting that you are Connected to your VPN provider but your IP Address and location have not changed when you visit What is my IP address? follow the below checklist.
Double check that your device is connected to the Roqos network
Since the Roqos UI is being accessed securely via the cloud you can change the settings while your device is not connected to the Roqos network. This would result in your IP Address not updating when you connect to VPN.
Make sure that you are connected to your Roqos WiFi network or from an ethernet port on the back of the Roqos directly to your device and not another network.
Assign Devices To Connect To VPN in the Roqos
By default there are no devices assigned to the VPN tunnel. To assign devices to the Roqos' VPN connection.
2. Select the VPN tab on the left hand menu and select VPN Out.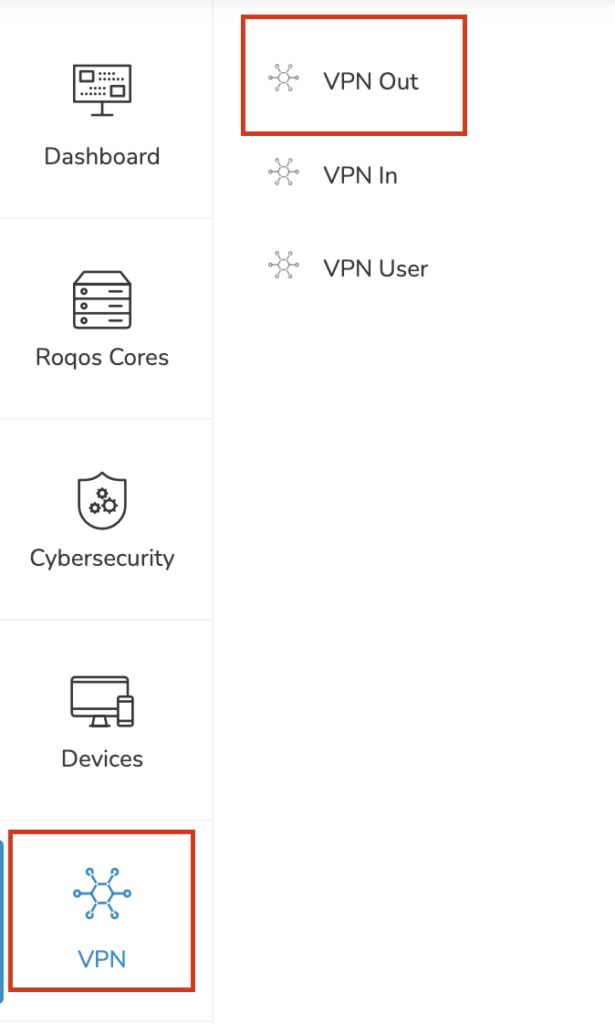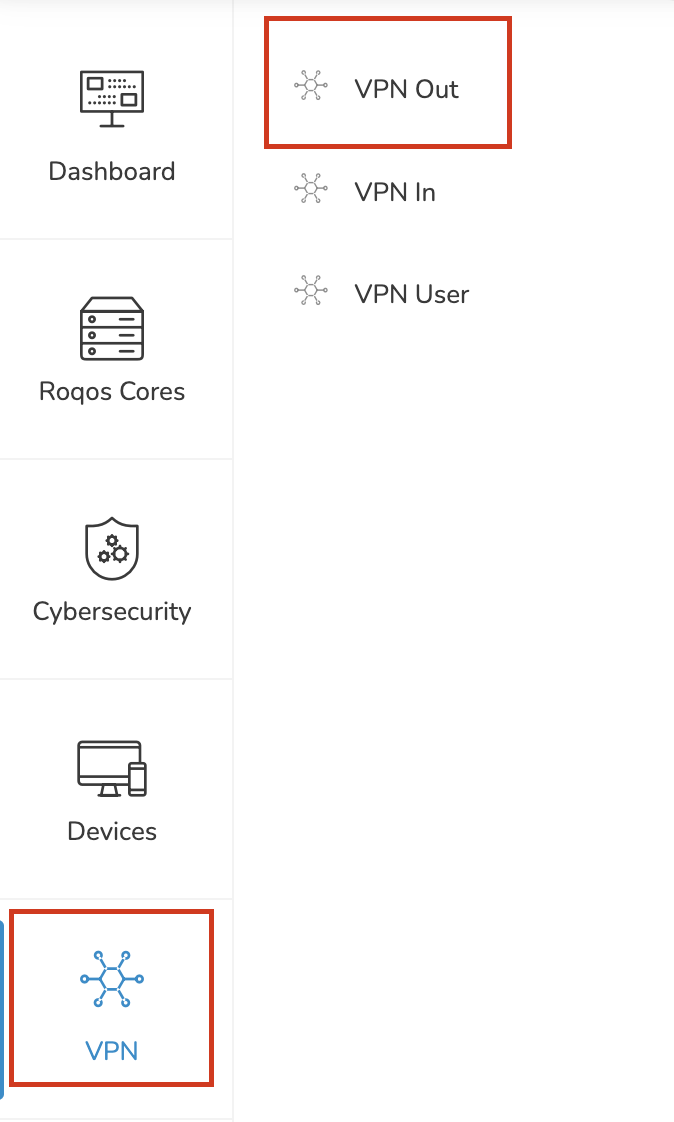 3. Click Included Devices. From this page you can choose if all devices should connect to VPN or only certain devices.

4. From the dropdown select Include all devices if you want every device that connects to the Roqos to connect to VPN or if you only want specific devices to connect to VPN while others bypass the VPN connection select Include selected devices from the dropdown and then toggle the sliders for the devices you want connected to VPN. Click Save.
Turn off VPN device applications
Connecting to VPN via a device application or browser extension at the same time while connecting via your Roqos is not recommended. Doubling up on VPN connections can cause issues with speeds and stability.
When you are connected to the Roqos VPN network at home you should leave all VPN applications and extensions disconnected and unopened.