The following DD-WRT builds are from 01/19/23 r51440. Keep in mind that these builds are for upgrading routers that already have DD-WRT firmware flashed. To flash a stock firmware router with DD-WRT firmware see our Flash My Router plan!
In order to use the FlashRouters Privacy App you must update to build r48362 or greater. If you would like the fully featured FR Privacy App version with Simple Setup you must use firmware builds from 2/10/20 r42335.
Download the latest recommended DD-WRT firmware build for your specific FlashRouter model below. Contact support@flashrouters.com if you are uncertain about your router model or your router model is not available below.
Make sure you are following the directions below to load the firmware file into the router settings and not trying to open the firmware file on its own.
Access the FlashRouter via wired connection. It is possible to upgrade firmware via WiFi, but this is not recommended unless you are unable to wire directly to the router.
Navigate to Administration > Firmware Upgrade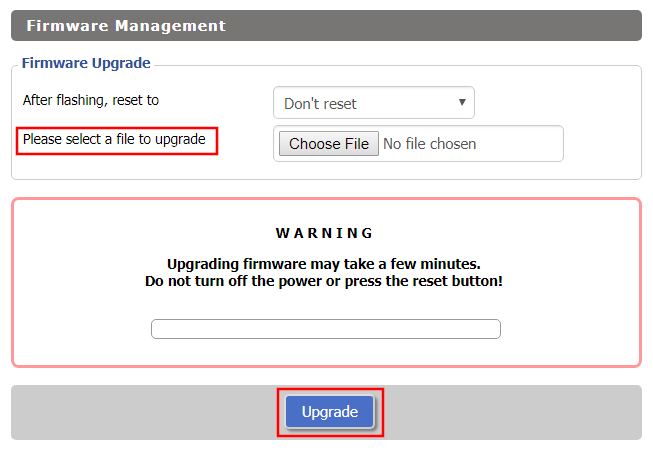 Do NOT select Reset to Default Settings in the dropdown menu as this will erase all of your FlashRouter settings.
Click Choose File and select the file you have downloaded.
Click Upgrade.