WiFi as WAN is a feature of the Roqos software which allows you to use an existing WiFi network as the Internet source for the Roqos router instead of an ethernet cable connection. This is a great solution for travelling users who do not have access to the modem/router in their hotel or AirBnB.
Login to Roqos Core UI web app in a browser on any computer or smart device.
1. Click the navigation menu and select Basic Settings > Internet Settings.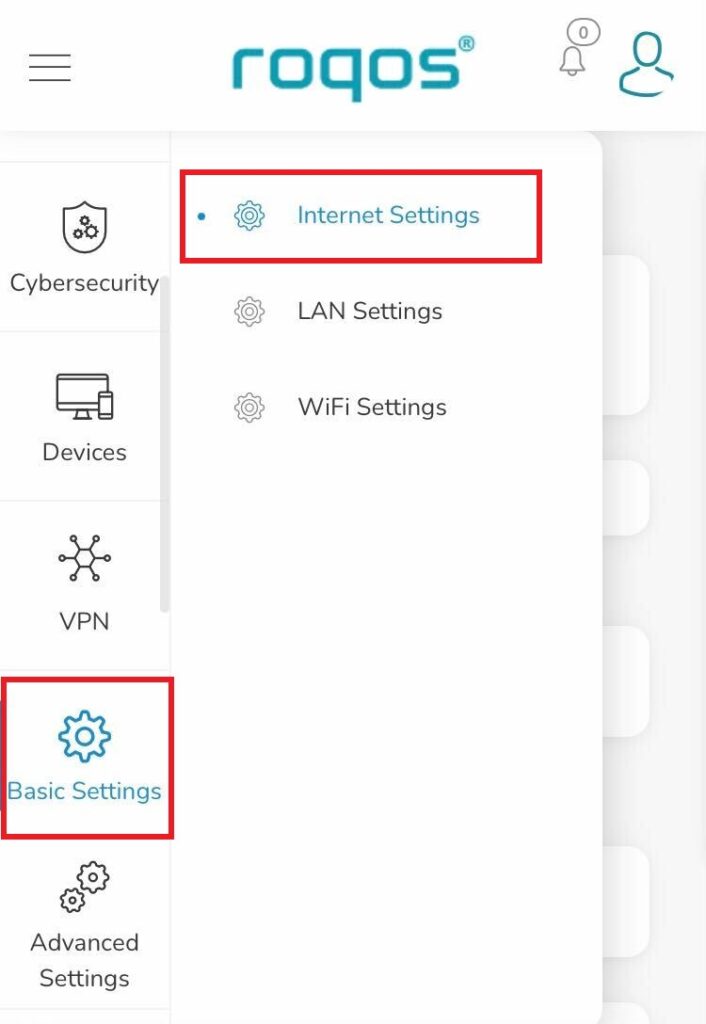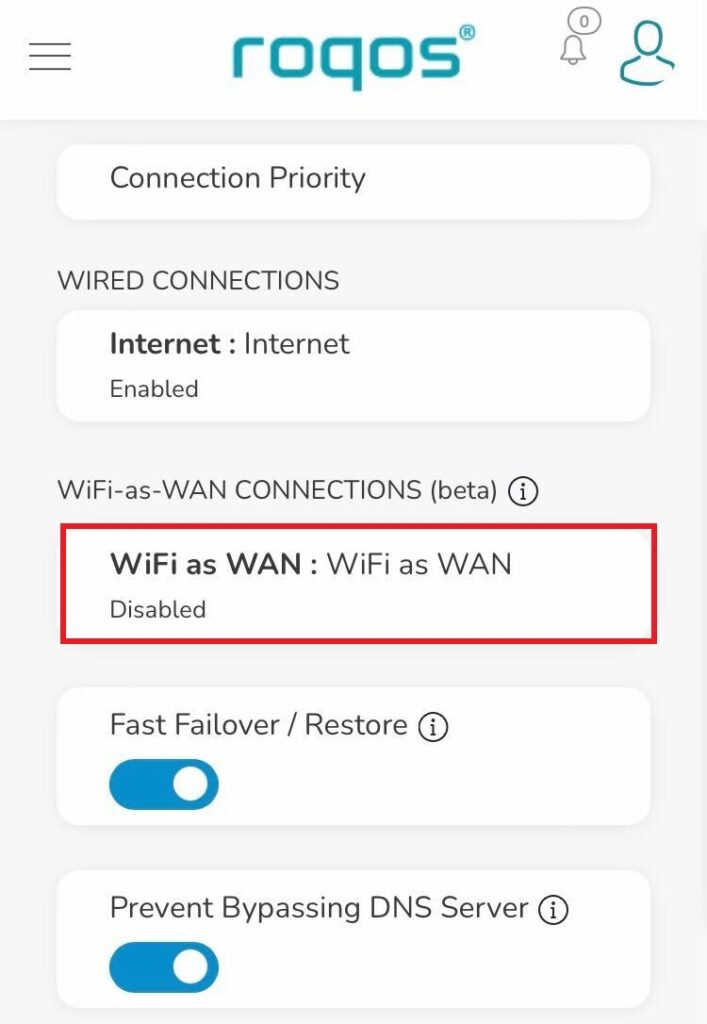 3. Scroll down and select the existing WiFi network you wish to use for WAN/Internet from the Nearby Wireless Networks list.
4. Enter the correct password for the existing WiFi network and click Connect.
5. Toggle the Enable slide and click Save.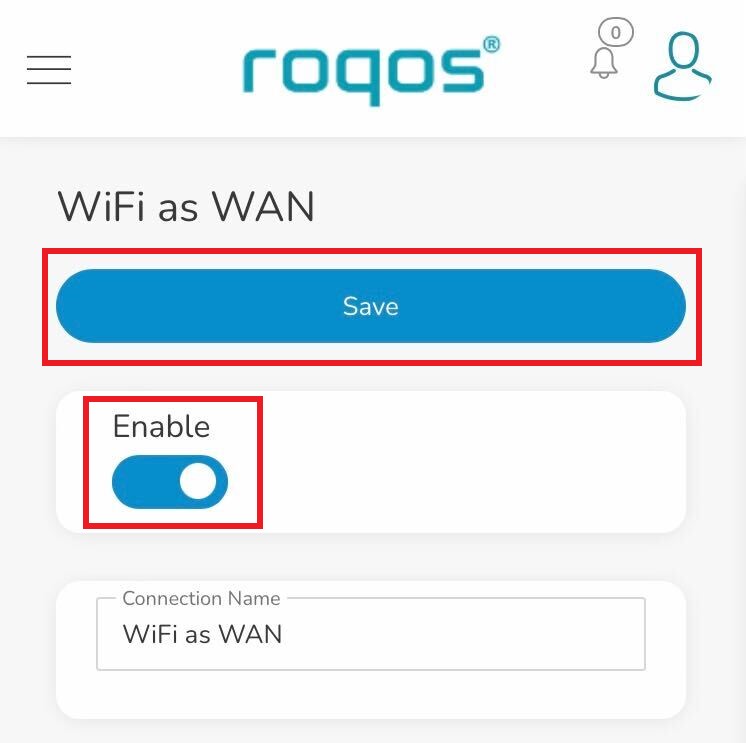 Be patient as the connection is made. It usually takes 30 seconds to a minute to connect. Then test that your Internet is working while connected to the Roqos network.