Preparing for ExpressVPN Setup
Obtain your ExpressVPN login information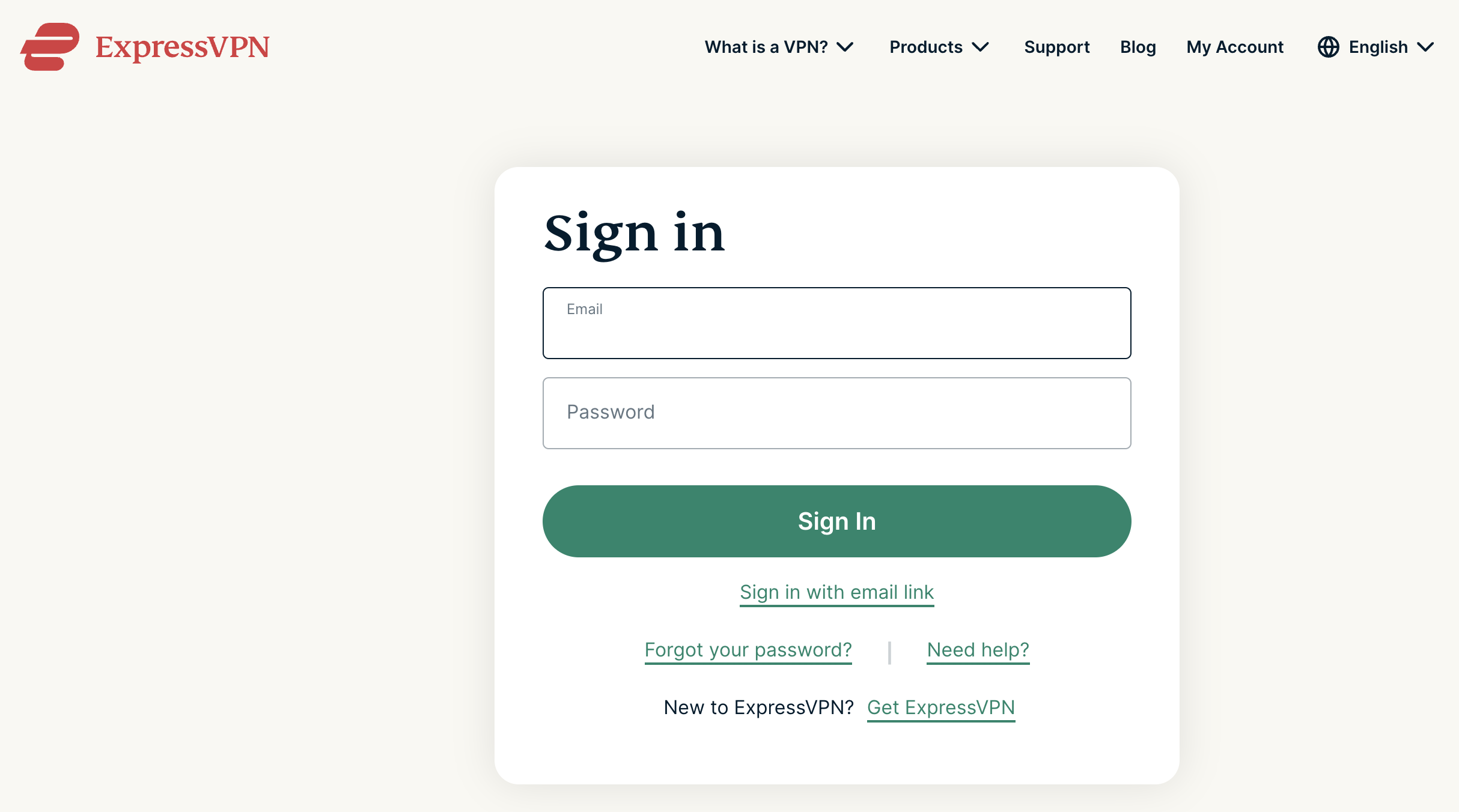 2. Successfully log in with your account information. Select More.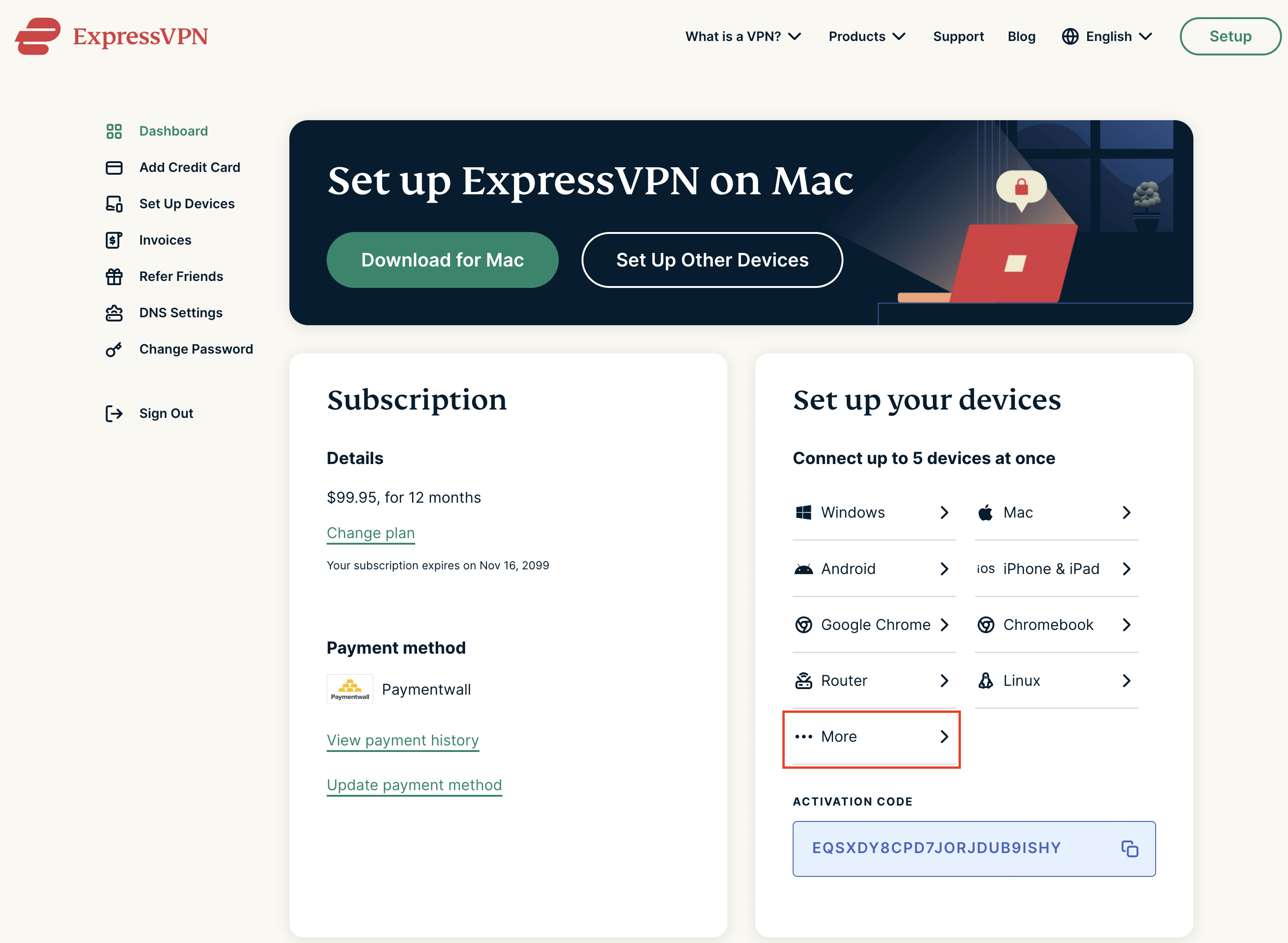 3. Select Manual Configuration and copy the Username and Password that are displayed on the right hand side of the screen.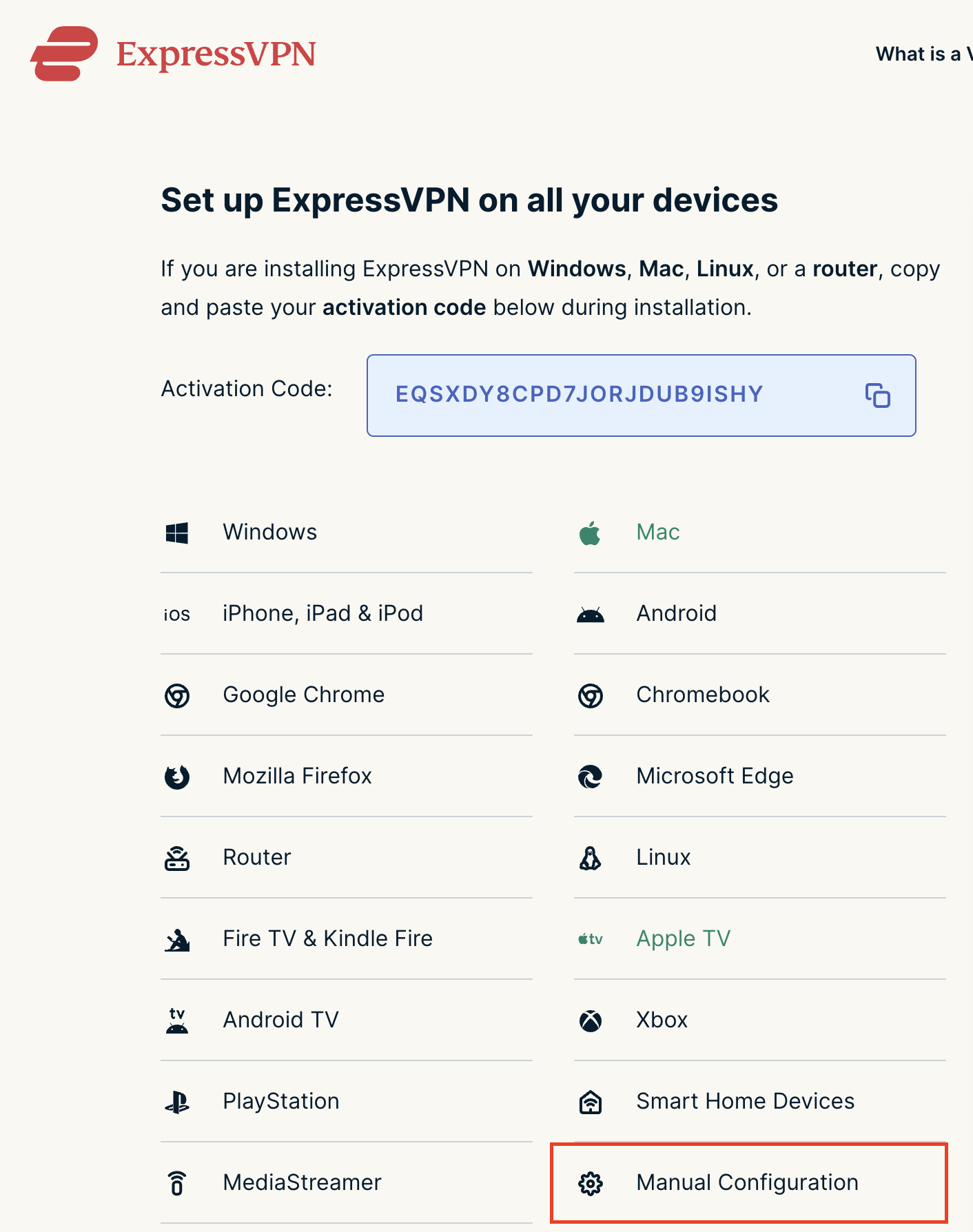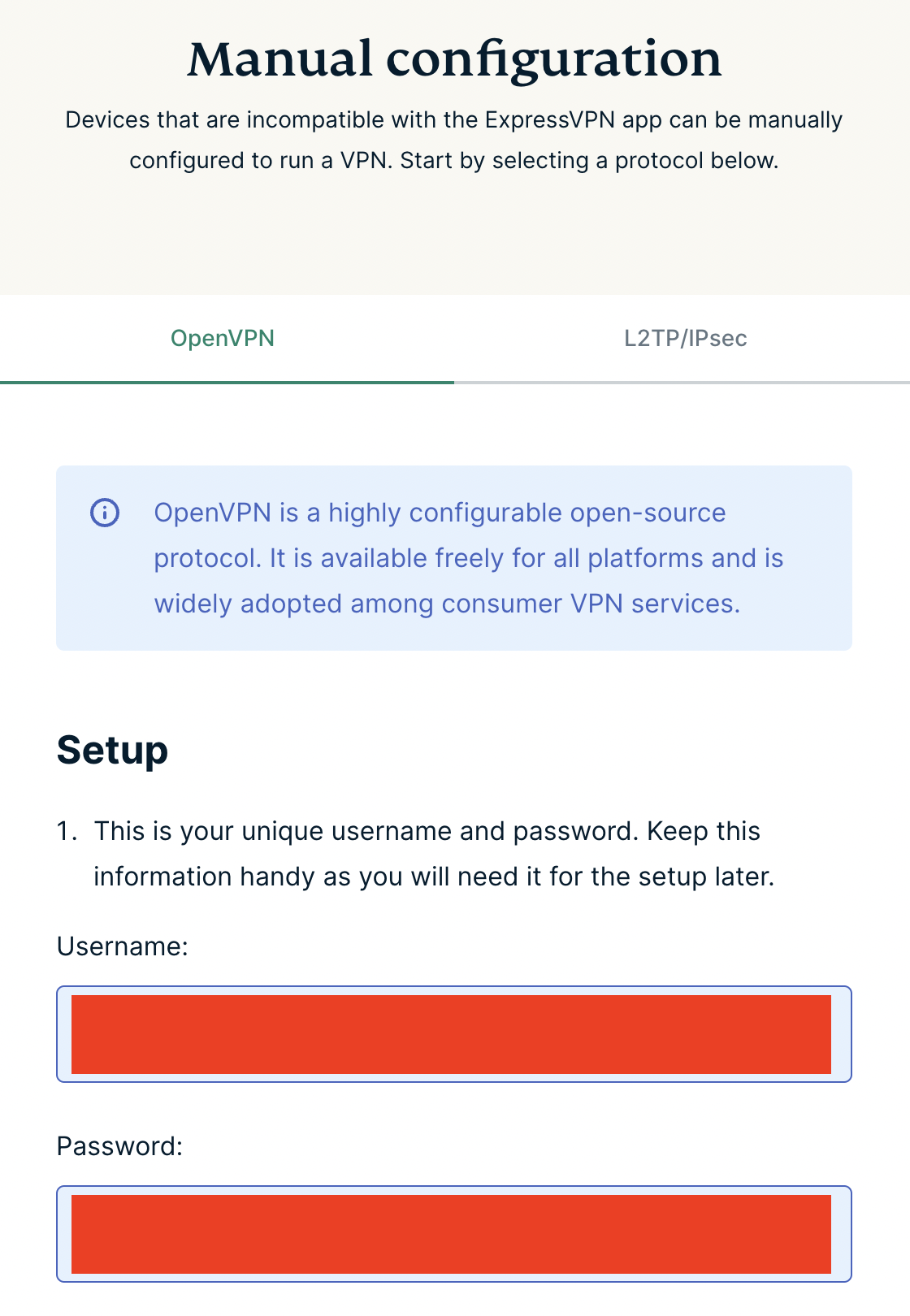 Connecting to ExpressVPN in the Roqos Core
Access the Roqos Core UI
2. Click VPN from the navigation menu and then click VPN OUT.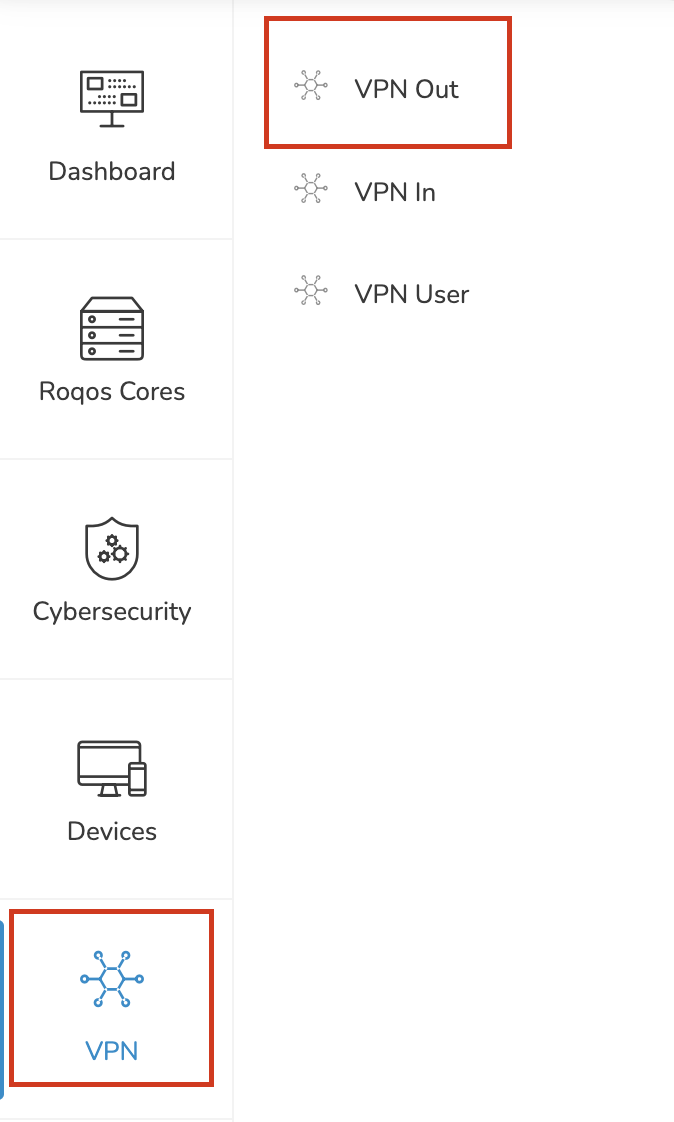 3. Click the Connect to box.

4. In the Connect dropdown choose 3rd Party VPN Providers and for the VPN Provider dropdown choose ExpressVPN.

Enter your ExpressVPN information
In the Username and Password field enter the ExpressVPN OpenVPN Username and Password that you obtained.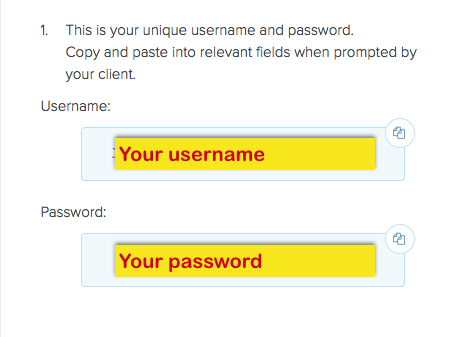 Select an ExpressVPN server
Click the Server dropdown and type in or scroll to your preferred server location.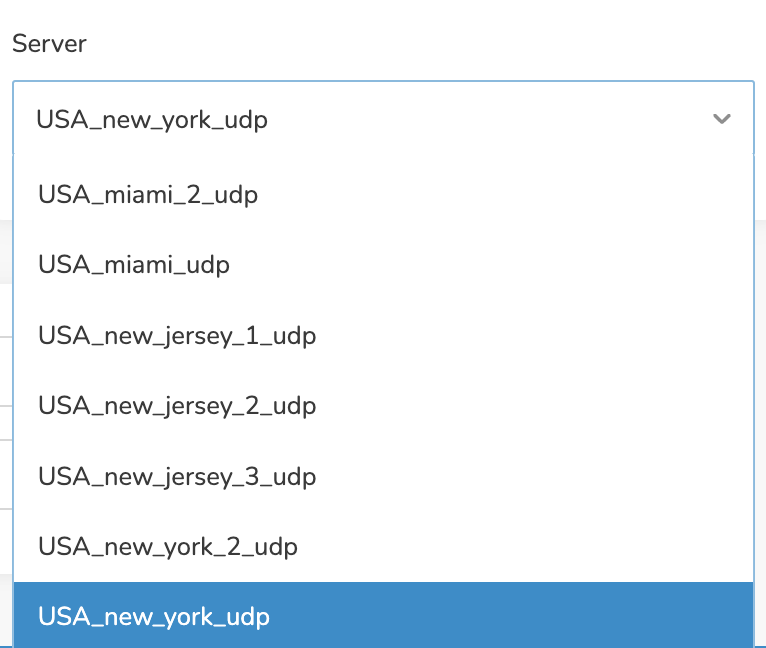 Connect to ExpressVPN
Once you click Save you will be returned to the VPN OUT menu.
Click the Connect button to start your ExpressVPN connection. Please be patient as the router connects your entire network through VPN.

Assign devices to connect to VPN
By default there are no devices assigned to the VPN tunnel. Click Included Devices. From this page you can choose if all devices should connect to ExpressVPN or only certain devices.

From the dropdown select Include all devices if you want every device that connects to the Roqos to connect to ExpressVPN. Then click Save.

If you only want specific devices to connect to ExpressVPN while others bypass the VPN connection select Include selected devices from the dropdown and then toggle the sliders for the devices you want connected to VPN. Click Save.
Verify a successful ExpressVPN connection
Make sure you are connected to the Roqos network via WiFi or ethernet connection on your device.
Visit ExpressVPN's IP Check to verify your new IP Address and virtual location.
You should see Connected at the top of the page underneath ExpressVPN.
Connect to a different ExpressVPN server
To change your server click Disconnect on the VPN OUT page then return to the Connect To section to select a new server from the Server dropdown and click Save. Now click Connect once again on the VPN Out page.
Disconnect from ExpressVPN
To disconnect from ExpressVPN click the Disconnect button.