Country Block allows you to select countries that you identify to be an unsafe and block internet traffic between your network and those countries.
Login to Roqos Core UI web app in a browser on any computer or smart device.
1. Click the navigation menu and select Cybersecurity > Country Block.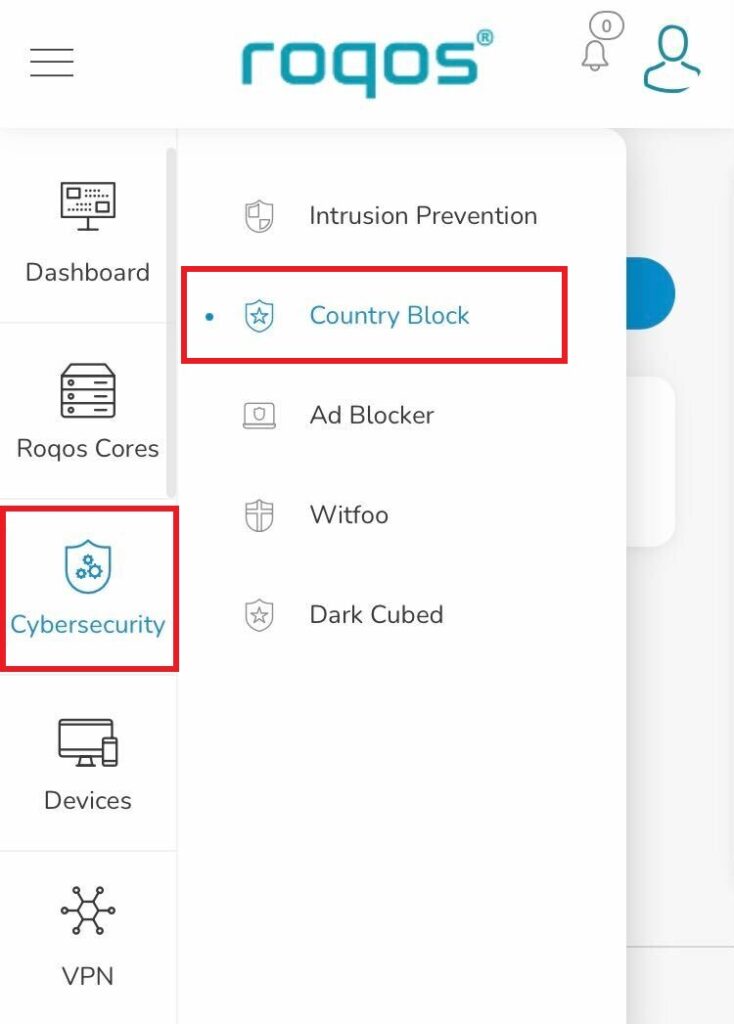 2. Toggle the Country Block setting.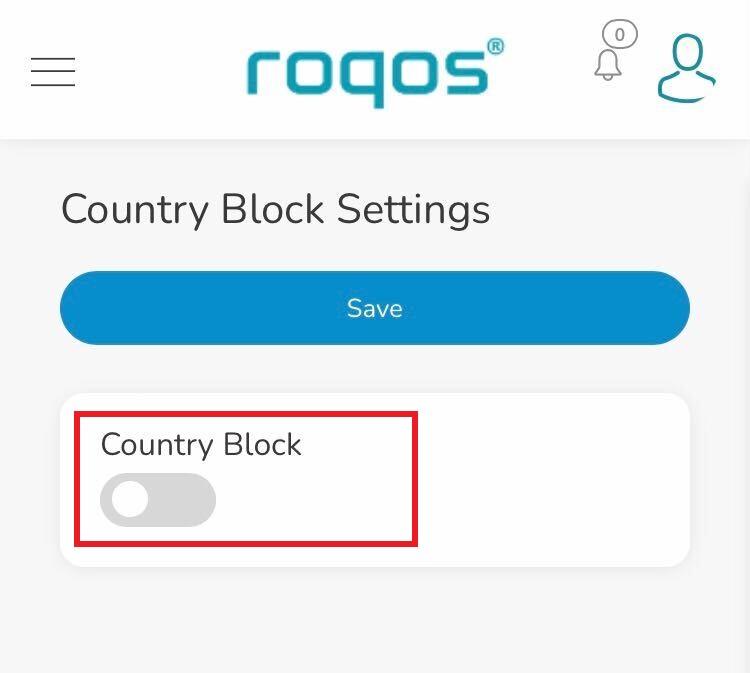 3. In the Mode dropdown select Detect & Block or Detect Only.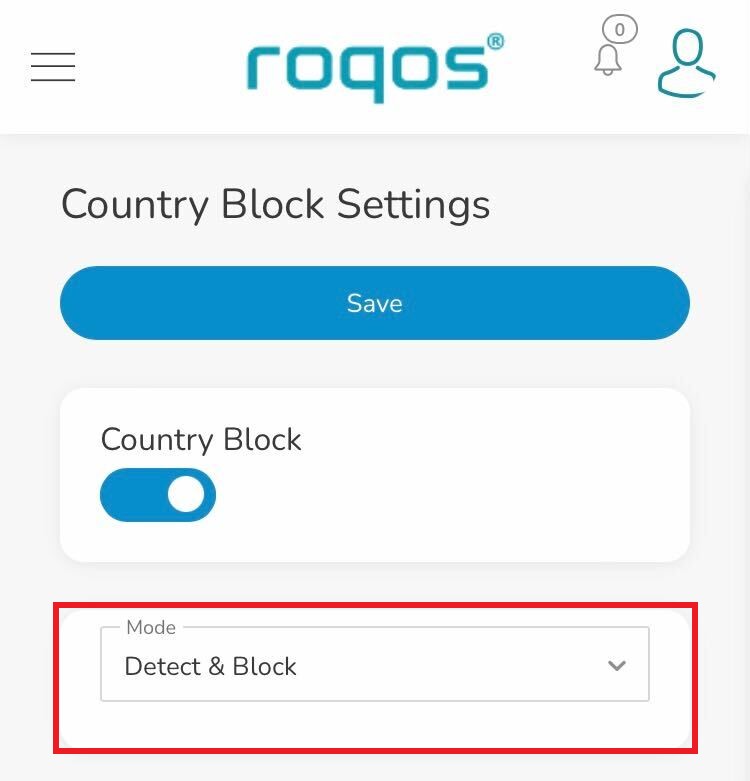 4. Under Regions you can select the regions you want to block or specific countries within that region. Once your selections are made click Save.