Schedule a reboot of the FlashRouter to restart your connection. A reboot of your network can help with stability and prevent the connection from slowing down over time.
Navigate to Administration > Keep Alive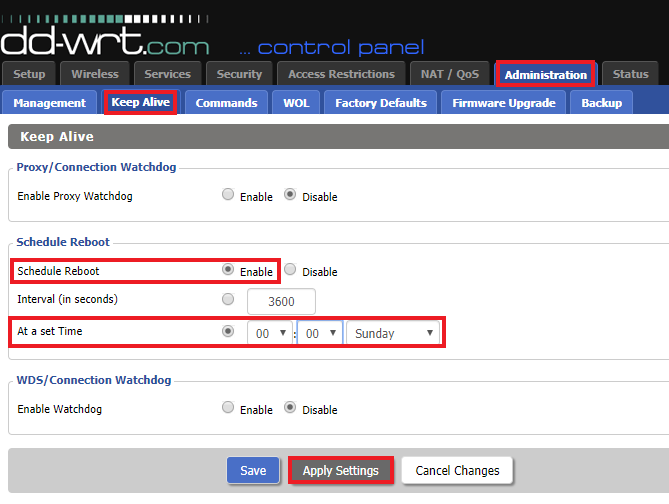 Enable Schedule Reboot.
Select At a Set Time, and select the time of the day and day of the week you wish to schedule your reboot.
Click Apply Settings.