The VPN Kill Switch disables the Internet connection on your Roqos Core in the even that your VPN disconnects. Internet access of all your devices will be blocked when the kill switch is enabled – except for the ones you have excluded from VPN Out.
Login to Roqos Core UI web app in a browser on any computer or smart device.
1. Click the navigation menu and select VPN  > VPN Out.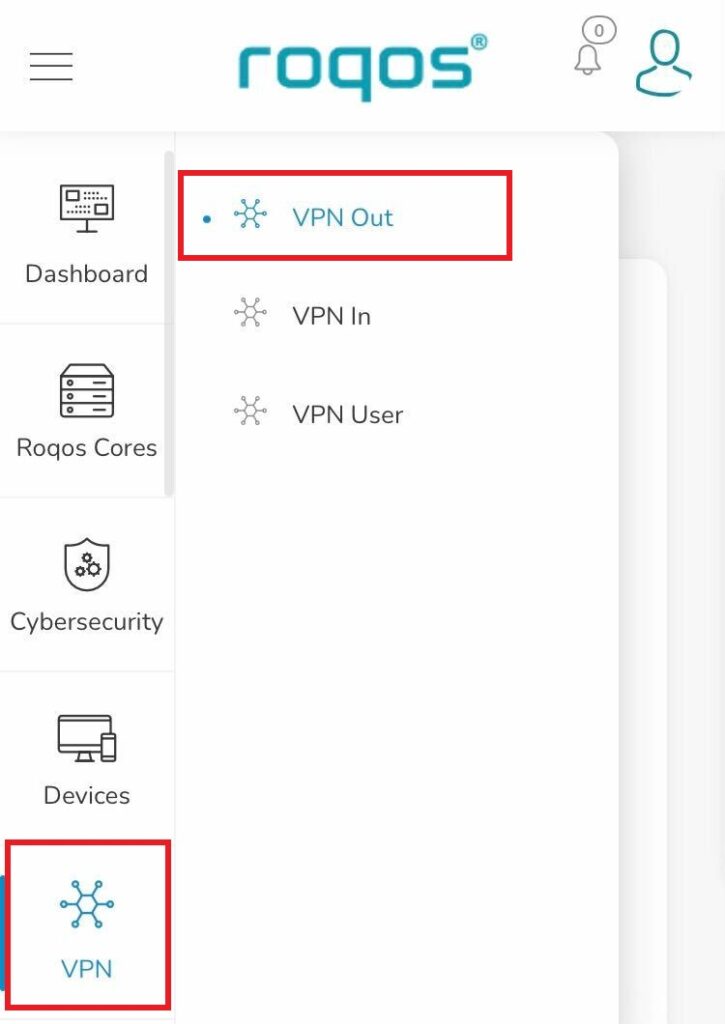 2. Toggle the VPN Kill Switch to enable this feature.