Create a Guest WiFi network on your Roqos to segment certain devices from the main network and set custom content filters as you see fit. Note that this is only for 2.4GHz wireless.
Login to Roqos Core UI web app in a browser on any computer or smart device.
1. Click the navigation menu and select Basic Settings > WiFi Settings.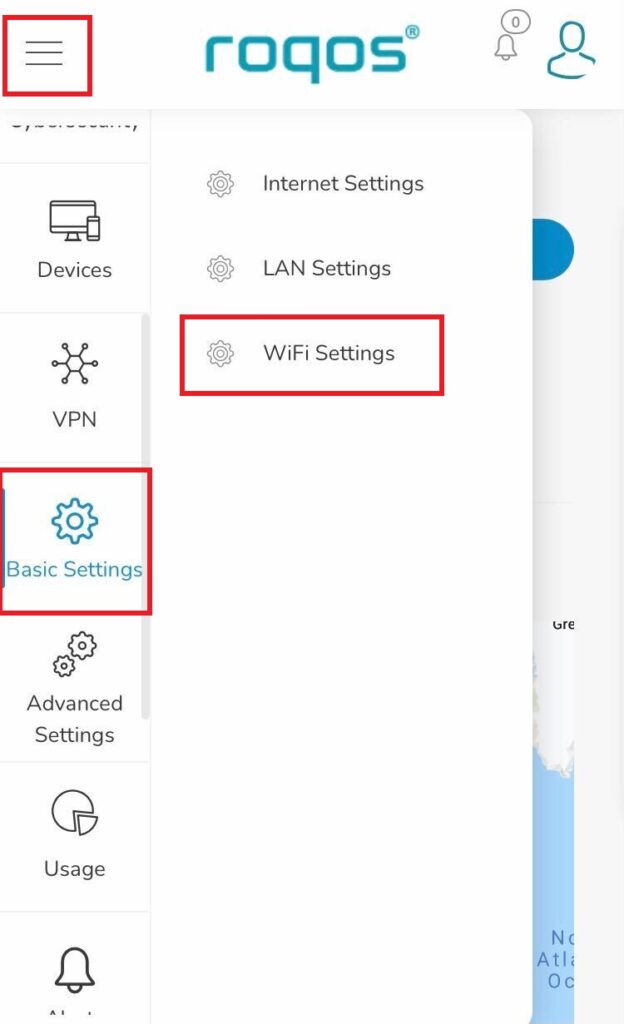 3. Toggle the Enable slider and set the Network Name and Guest WiFi Password. Click Save.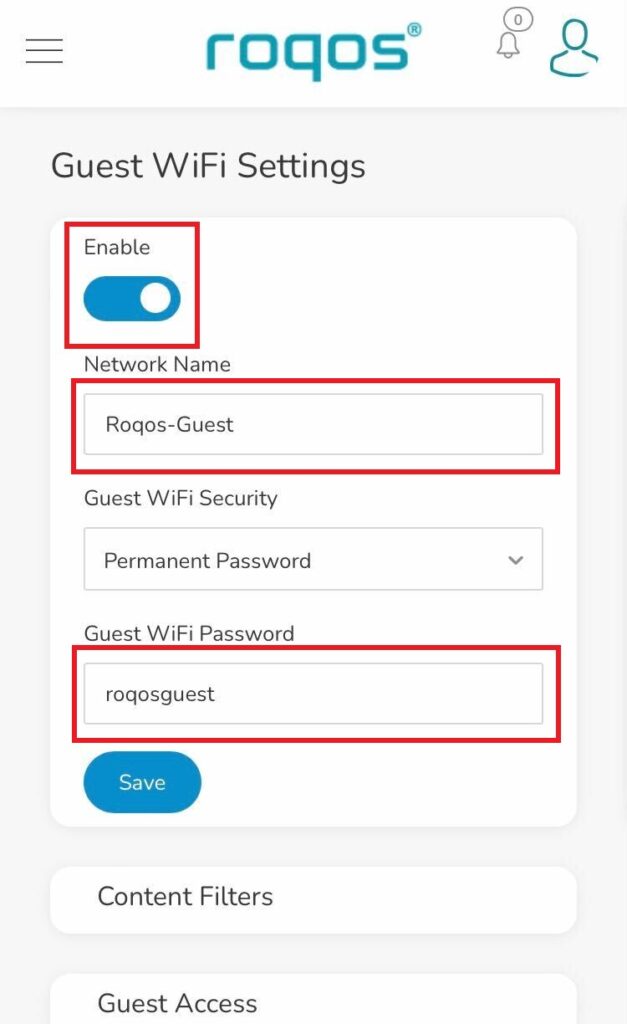 4. Optional: If you wish to set specific Content Filters for the Guest Network and set the Filters that you see fit.