Change your Roqos' WiFi Network Name and Password to anything you like. Make sure it is not a duplicate of an existing WiFi name.
Login to Roqos Core UI web app in a browser on any computer or smart device.
1. Click the navigation menu and select Basic Settings > WiFi Settings.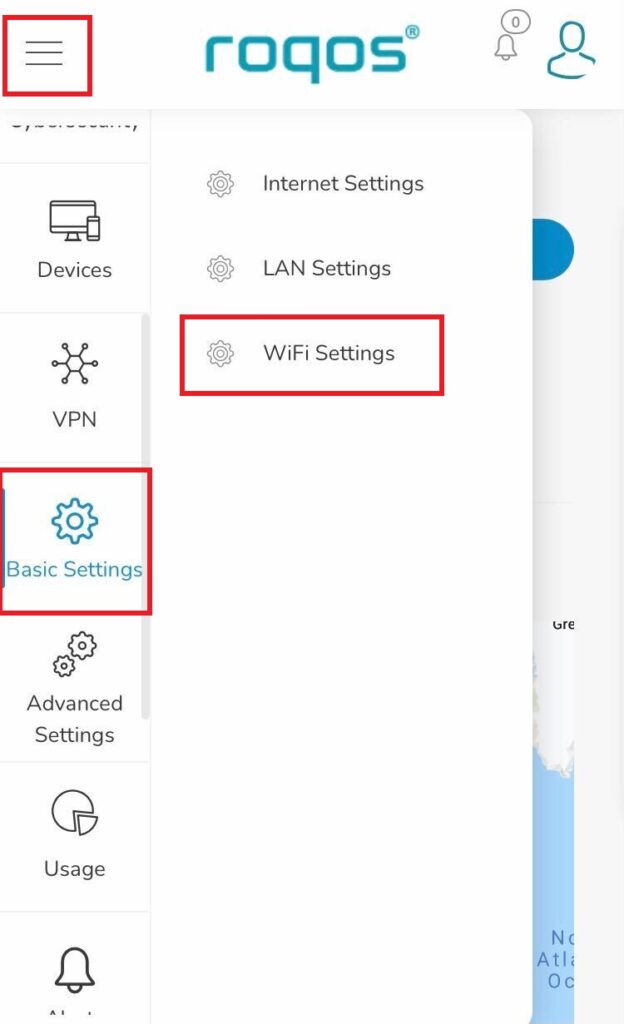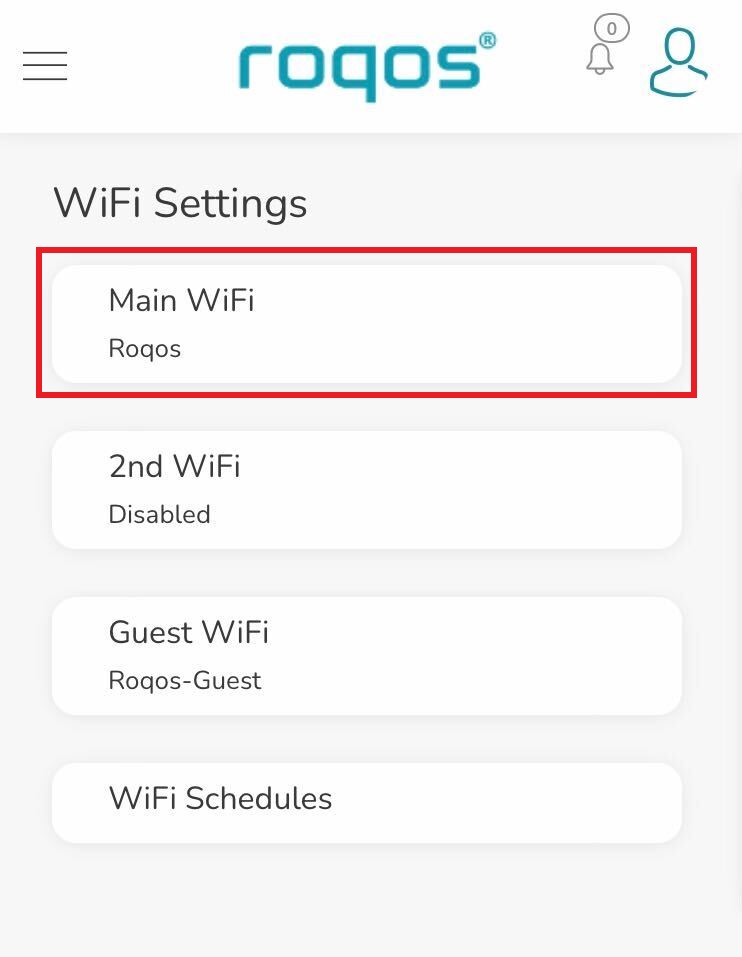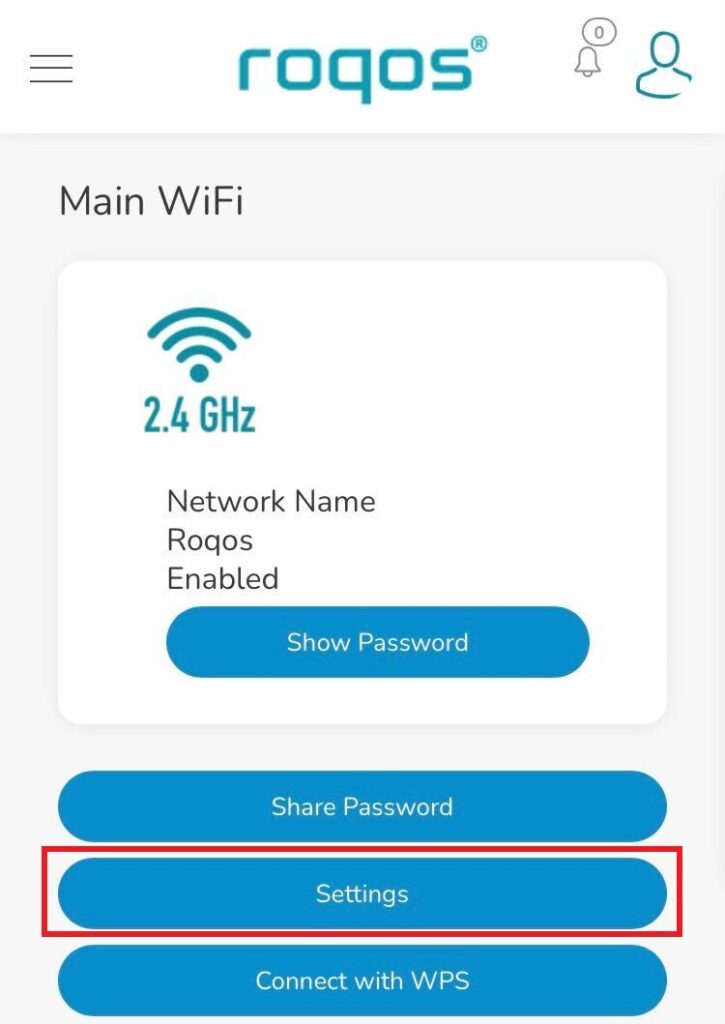 4. Enter the new Network Name and Network Password. Click Save.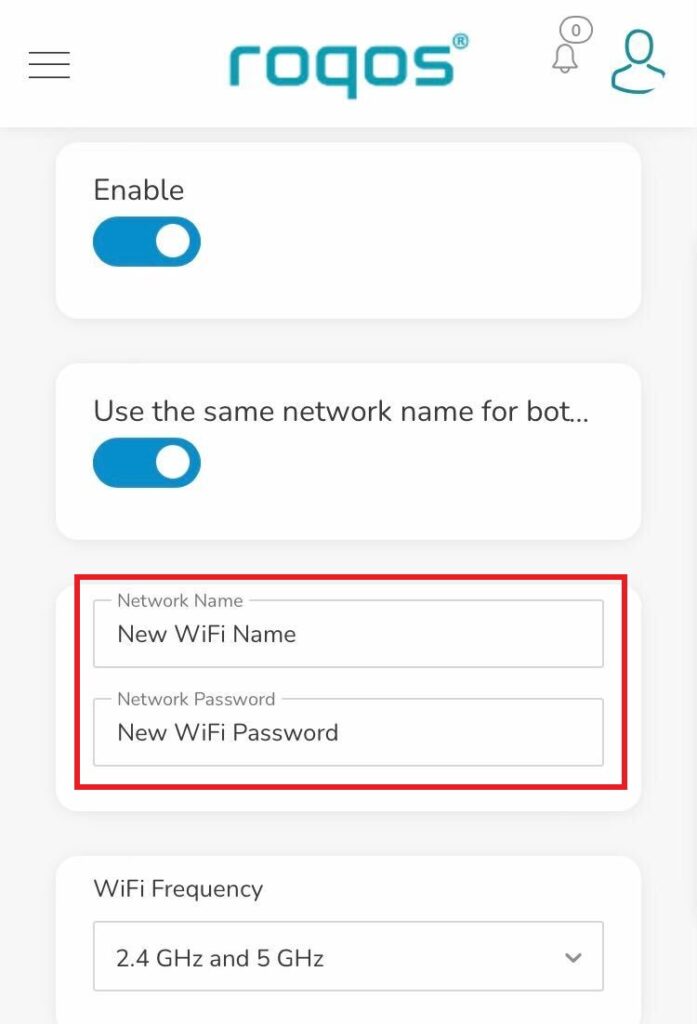 5. Reconnect your WiFi devices to the new network with the password you just set.