Bypassing the ExpressVPN tunnel on certain devices allows you to have multiple IP Addresses while connected to the same router. This feature is very helpful with certain websites where VPN is blocked such as streaming services and banking information.
1. Connect to the FlashRouter's network via ethernet cable or wireless.


3. Login with your ExpressVPN FlashRouter admin password.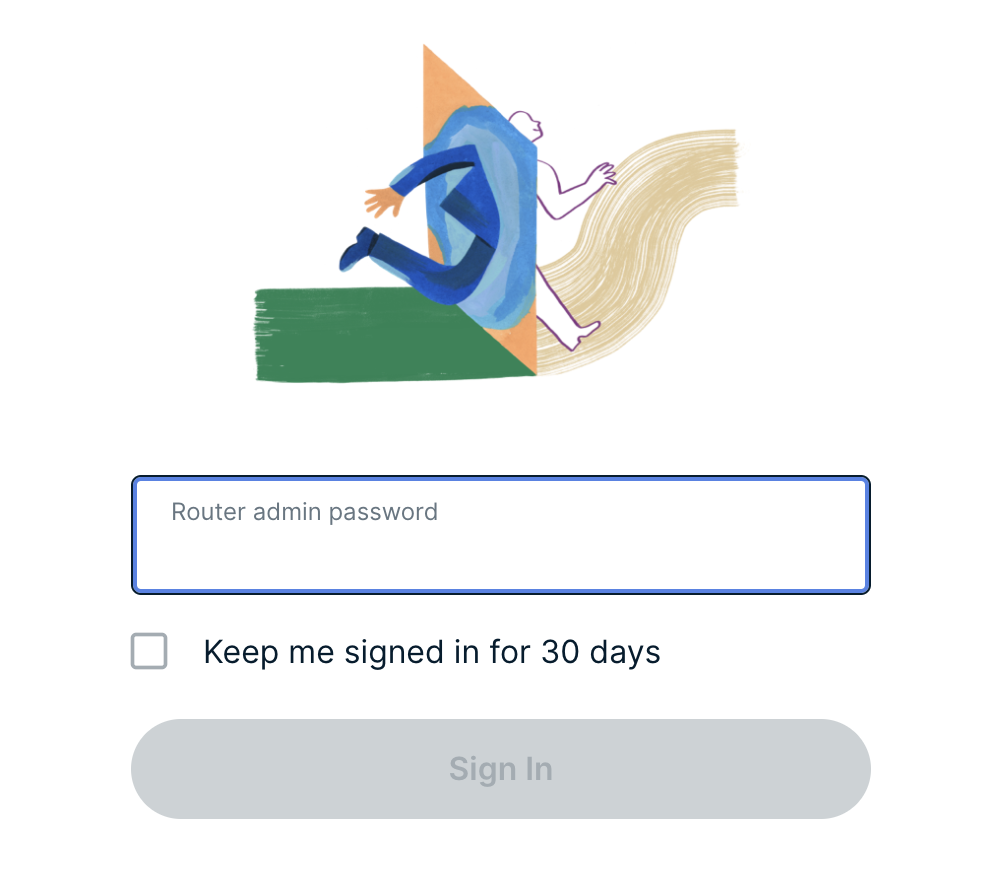 4. Select VPN Off on the right hand side of the menu.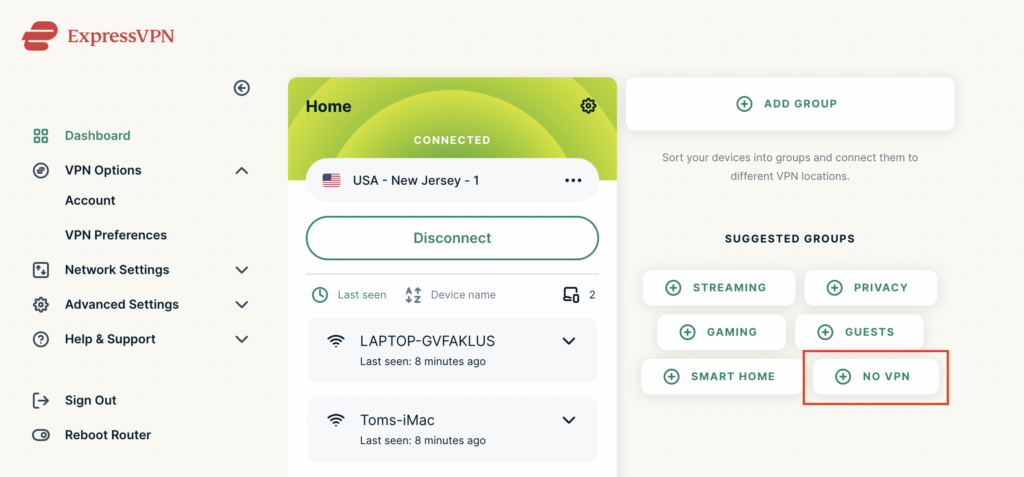 5. Click and drag the device that you want to bypass the VPN tunnel to the No VPN area.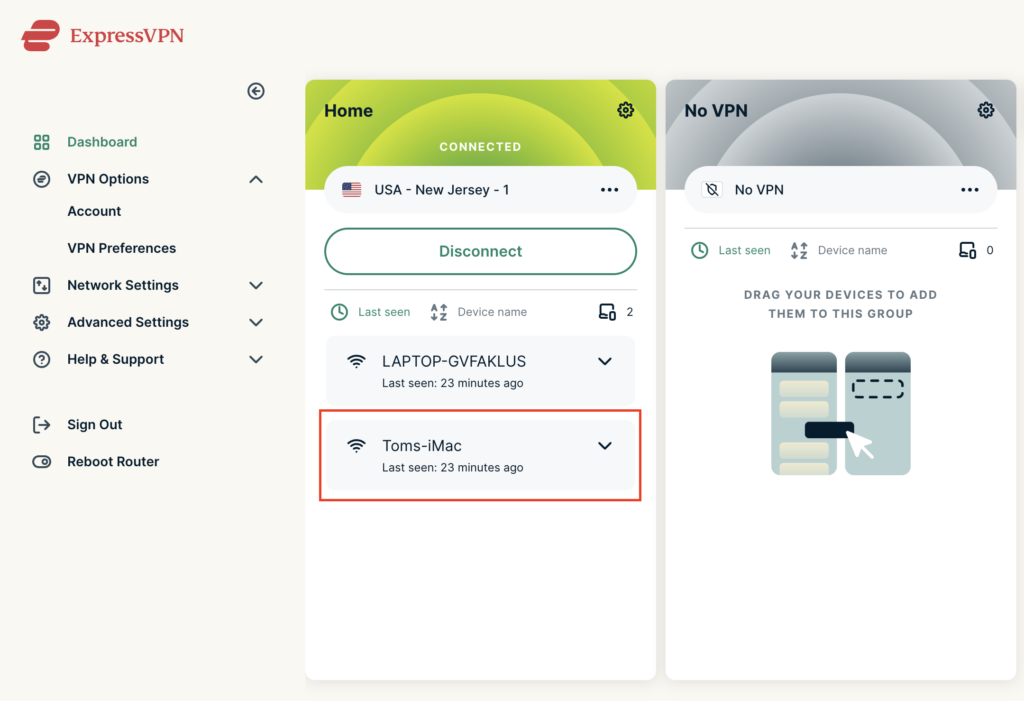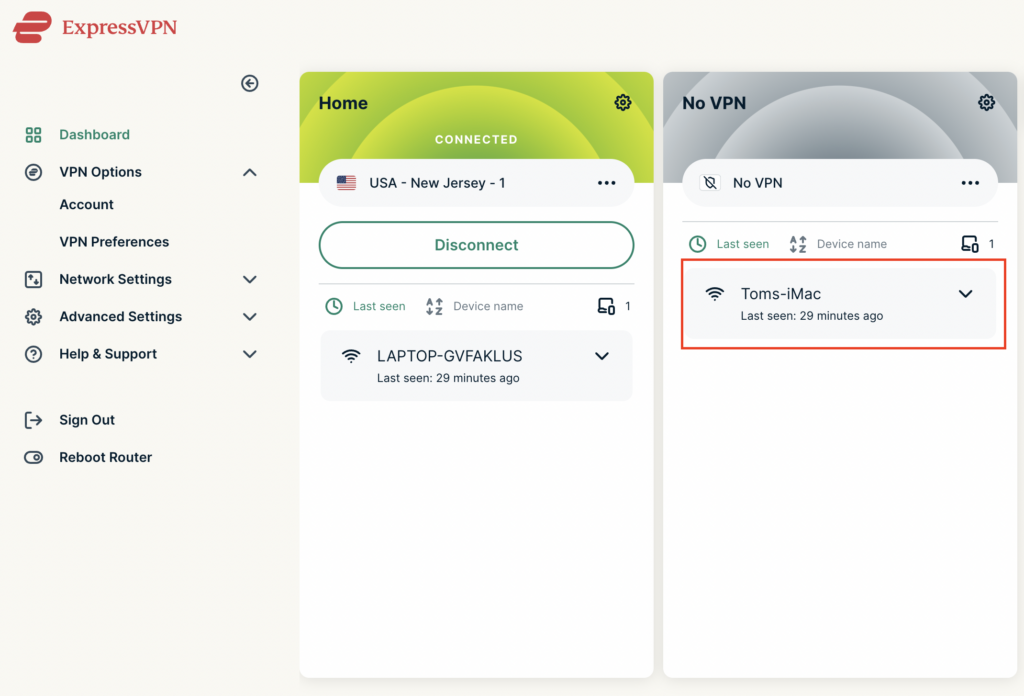 The devices assigned to No VPN will now correct directly to your ISP internet while the devices in the VPN group will remain connected to the VPN server.