Follow this article when you receive your new ExpressVPN FlashRouter to connect your FlashRouter to the Internet via ExpressVPN and customize your network so it is ready to use.
Obtain your ExpressVPN Activation Code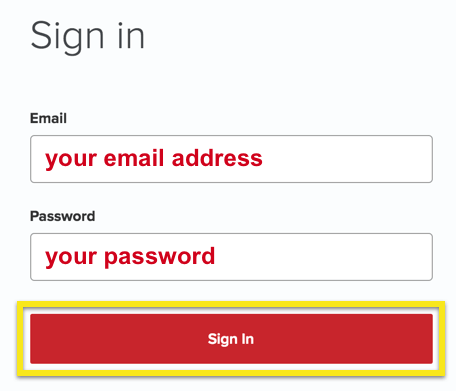 2. Copy your ExpressVPN Activation code and paste it into a document or leave this page open while you proceed with the instructions.
Access Router Settings
1. Connect to the FlashRouter's network via ethernet cable or wireless.
The wireless network will appear as "Aircove", "Linksys##", "Netgear##", or "Asus" and the password to join the network will be the default wireless password printed on the bottom of the router.


3. Click Get Started on the ExpressVPN page that is displayed.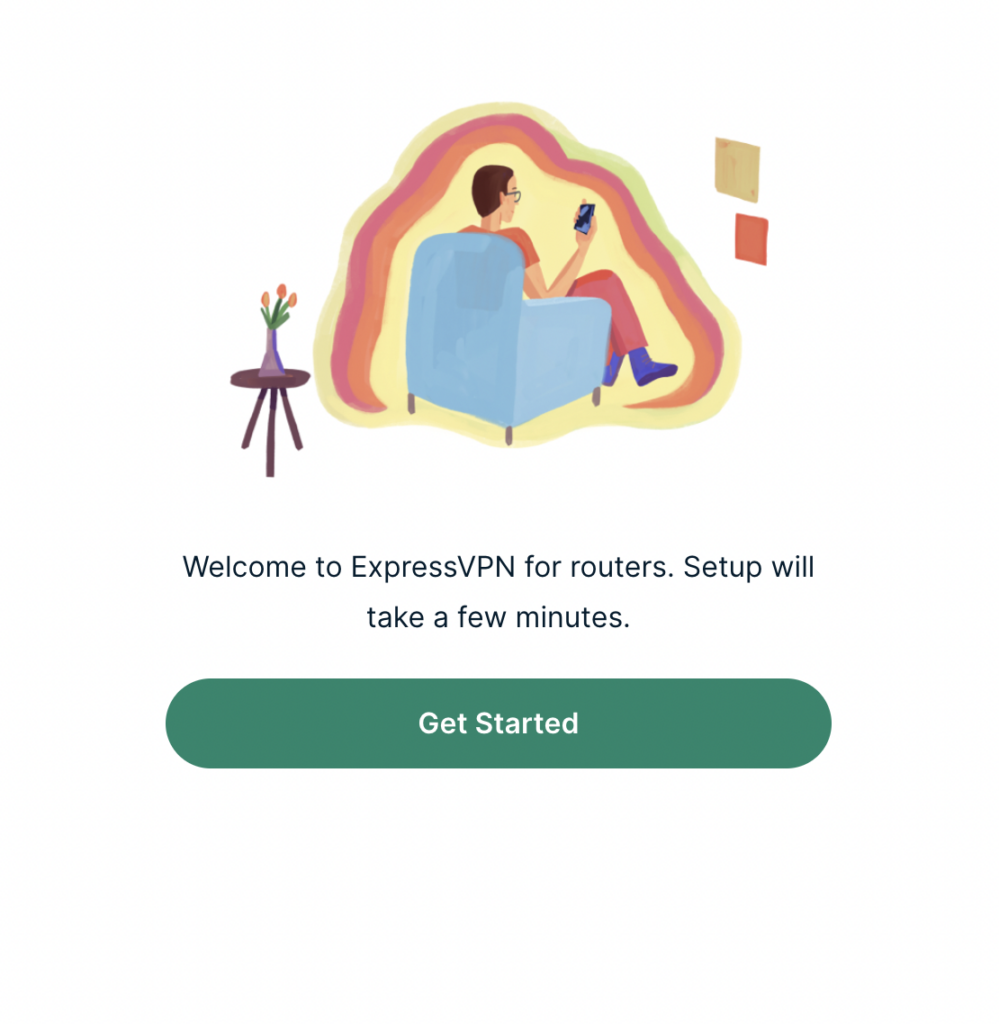 4a. If your FlashRouter is wired to the Internet correctly then you will be prompted to enter your ExpressVPN Activation Code found in your ExpressVPN account. Paste that in and click Sign in to ExpressVPN.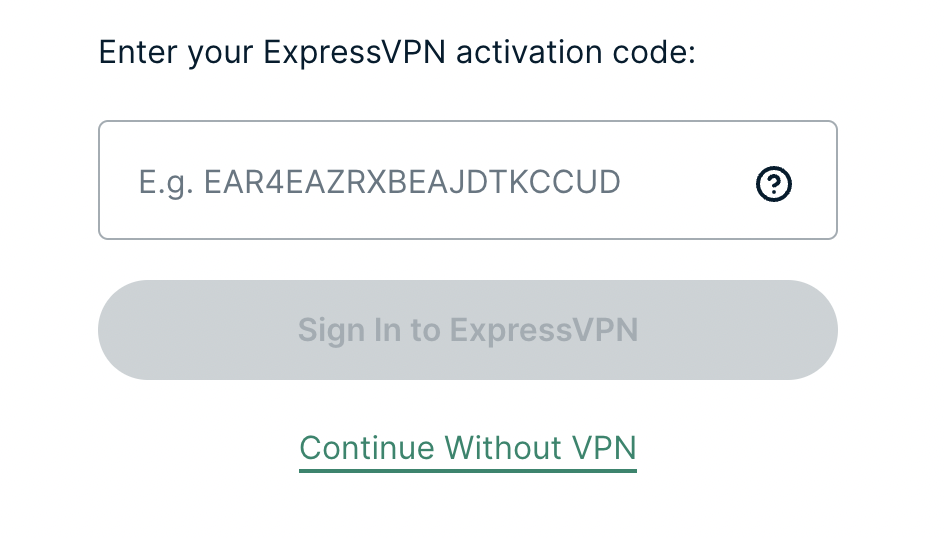 4b. If your FlashRouter is not wired correctly or is not receiving Internet properly make sure you are wired as detailed in the diagram that appears. If you are stuck at this screen we recommend powering off your ISP modem and any other router that the ExpressVPN FlashRouter is wired to and then powering them back up one by one.
Proceed with step "4a" above once the router is receiving Internet and you are prompted to enter the Activation Code.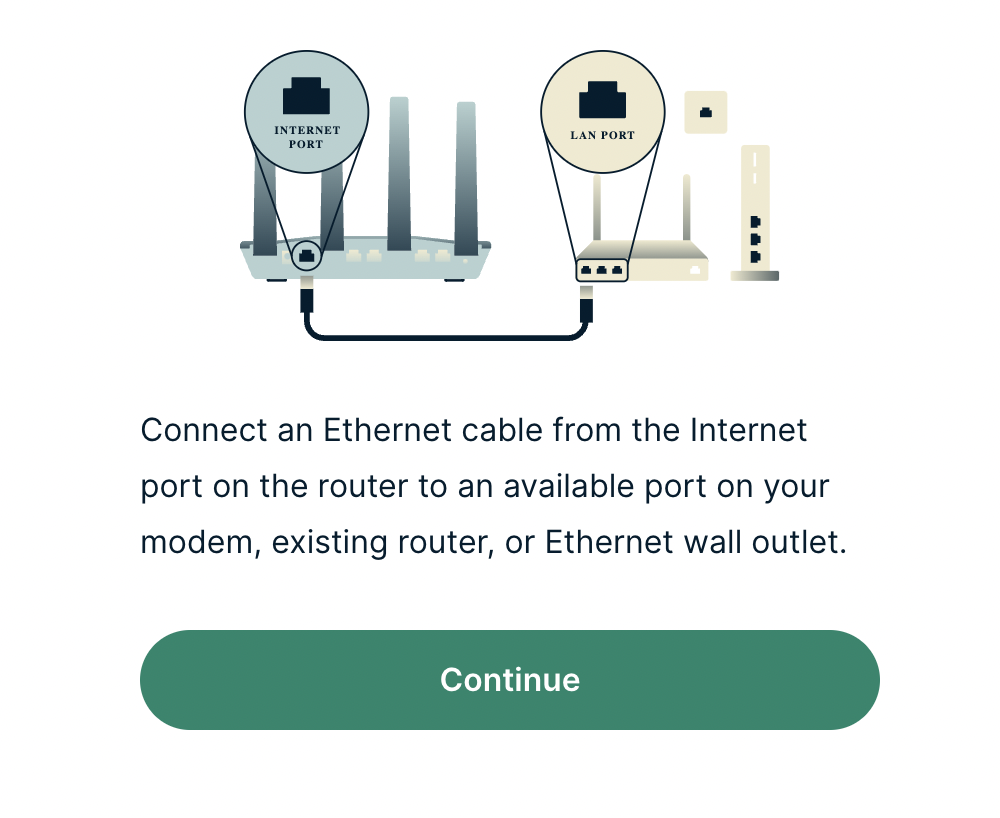 5. Select if you want to share anonymous crash report data with ExpressVPN to help them improve the firmware for future releases.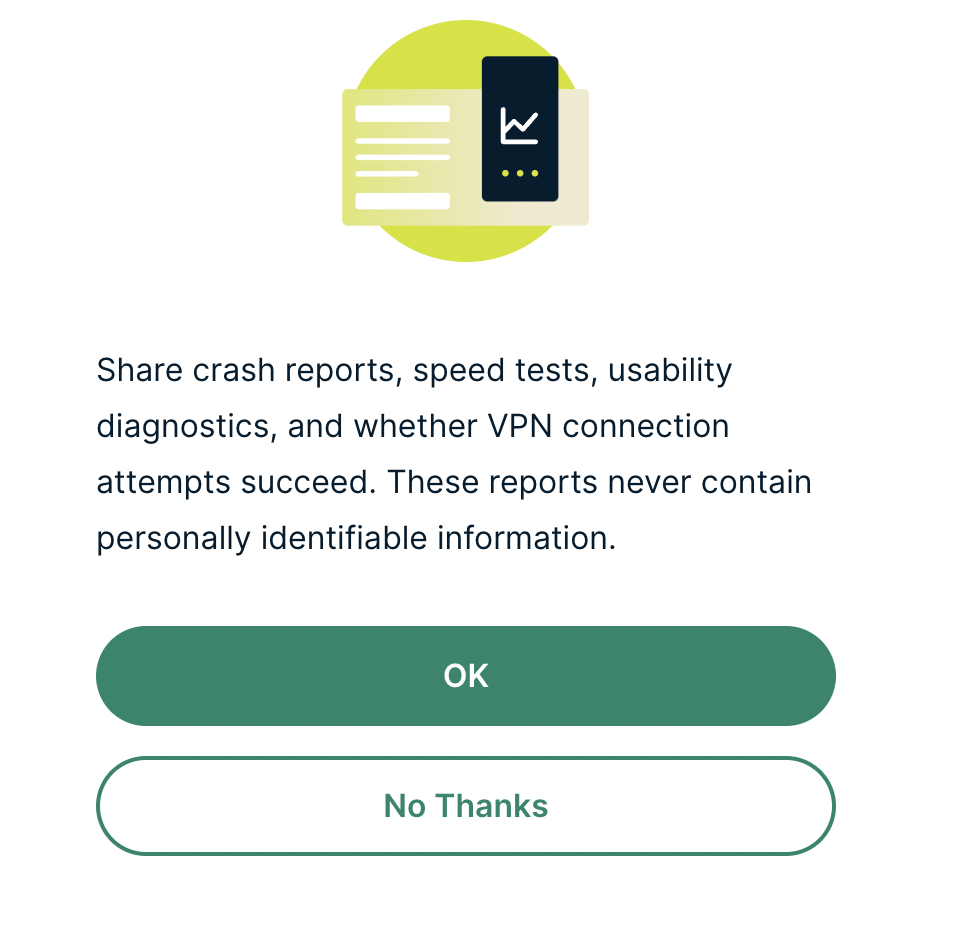 6. Set the WiFi name and password your wireless devices will use to connect to the FlashRouter's network. Make sure the WiFi name is unique and not a duplicate of an existing WiFi name if you change it. You can also leave it as the default information if you like. Click Continue.
7. Enter the admin password you will use to access the ExpressVPN router settings. Be sure to TYPE CAREFULLY when setting the admin password as a typo will result in needing to reset the router again. Note this password in a secure location or commit it to memory.
8. Your ExpressVPN FlashRouter is now fully setup!