ExpressVPN offers a SmartDNS service known as MediaStreamer for unblocking geo-restricted content without the encryption of a VPN service. SmartDNS routes DNS servers to different regions which "tricks" the website to allow access to previously restricted content.
SmartDNS does not change your IP Address or provide the encryption that a VPN connection does. This can result in faster speeds and unblocked content.
SmartDNS and VPN should not both be configured at the same time. When using a SmartDNS connection make sure to disable your VPN connection on the FlashRouter.
Login to ExpressVPN
Register your IP with ExpressVPN
Navigate to the DNS Settings tab on top right of the ExpressVPN Dashboard.

Click on Register my IP address.

Navigate to the ExpressVPN Dashboard.

Click on Set Up on More Devices.

Scroll down and click on MediaStreamer and note the DNS servers that appear on the right side of the page.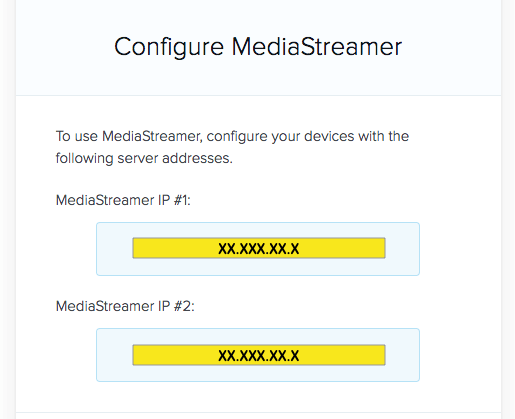 Enter MediaStreamer SmartDNS servers on your FlashRouter
Navigate to Setup > Basic Setup
Scroll down to Network Address Server Settings (DHCP).
Enter in the MediaStreamer SmartDNS servers you noted into Static DNS fields 1 and 2.
Click Apply Settings at the bottom of the page.
Reboot the FlashRouter.
Once the FlashRouter has fully rebooted, you can now access your desired regional content on any device that connects to the FlashRouter's network.