Preparing for IPVanish Merlin Setup
Download your IPVanish .ovpn file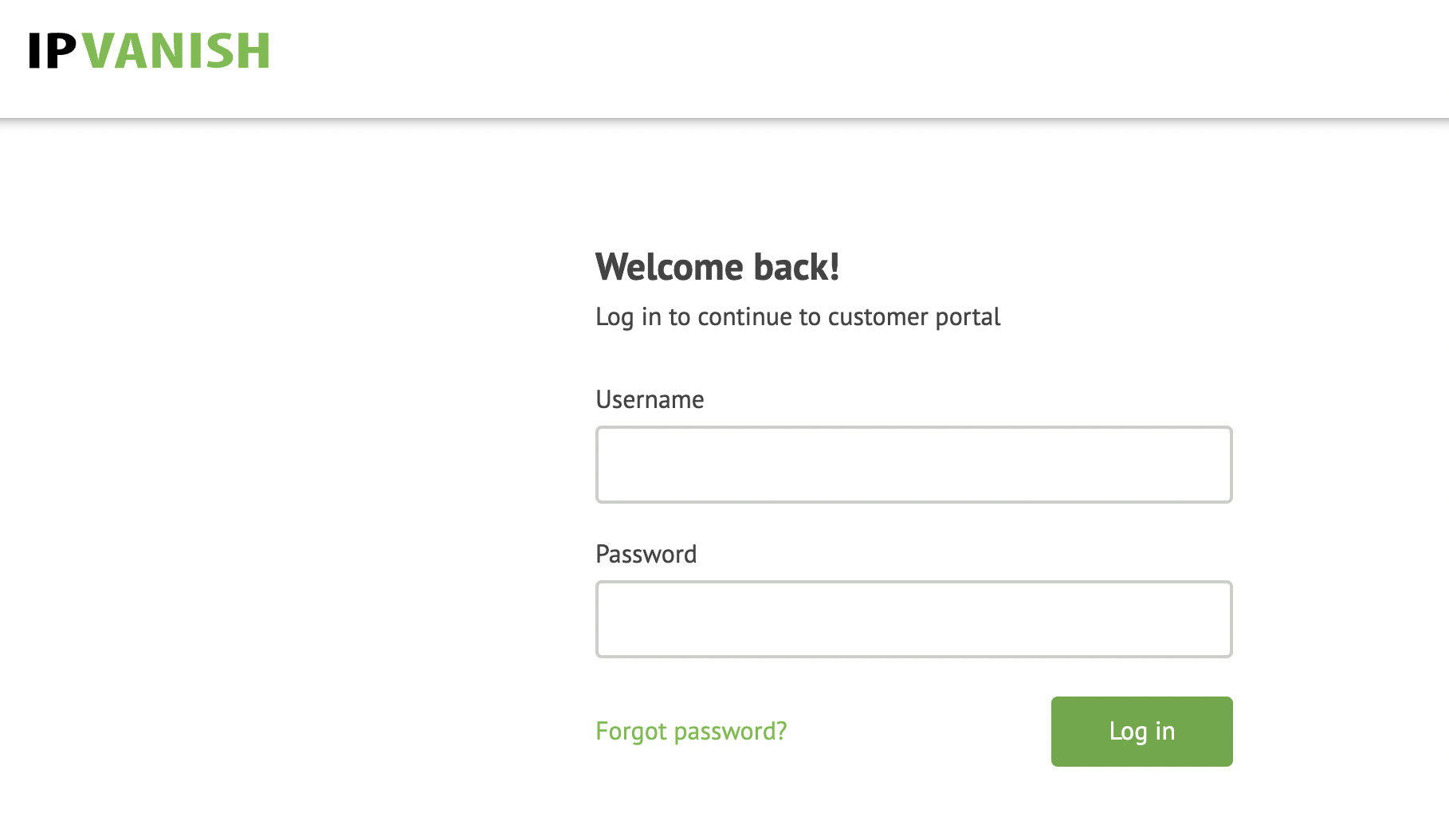 3. Click on the .ovpn file for the server location you want to use to dowloand the .ovpn file. Do not open this file.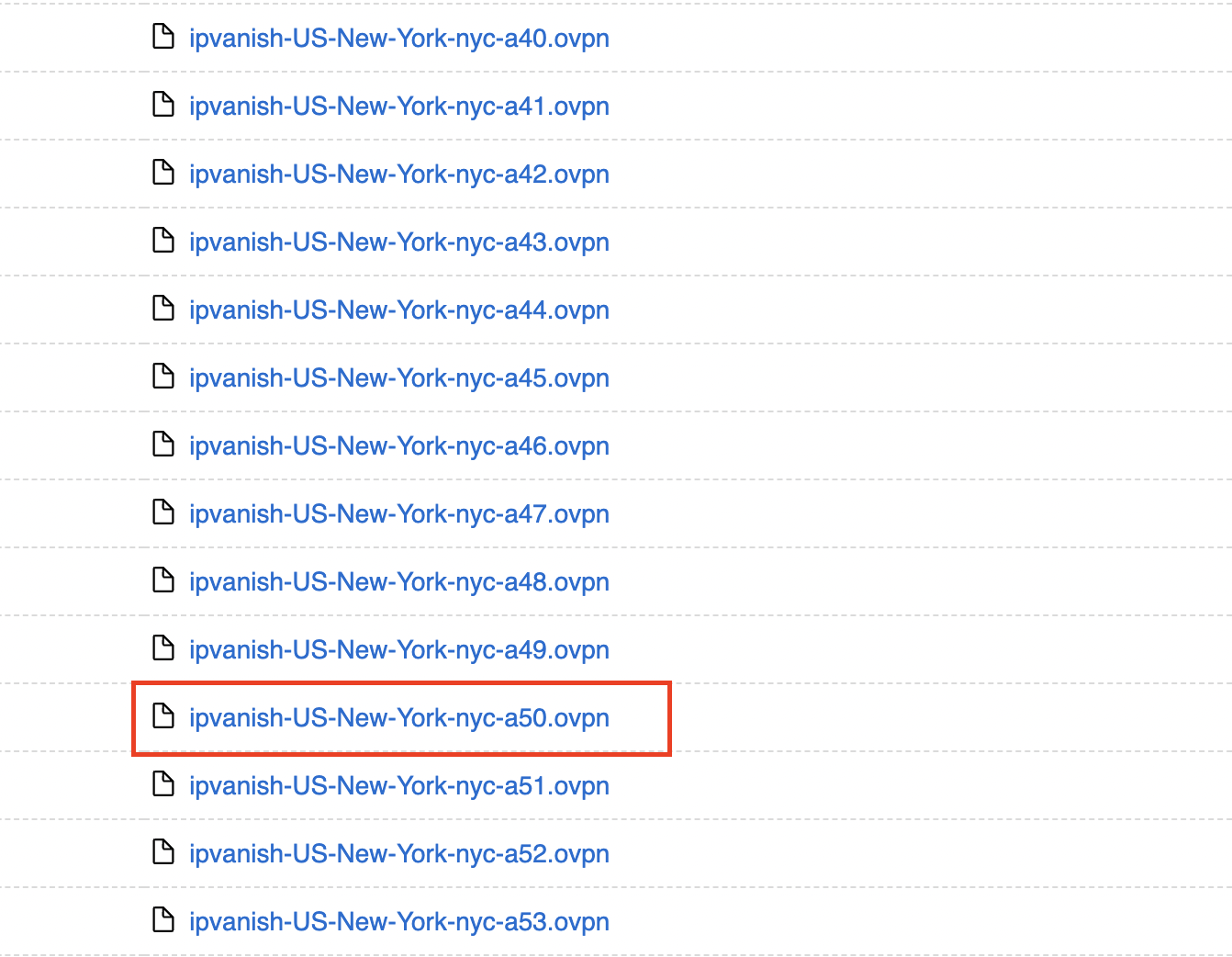 Merlin Router Setup for IPVanish
1. Navigate to the VPN tab.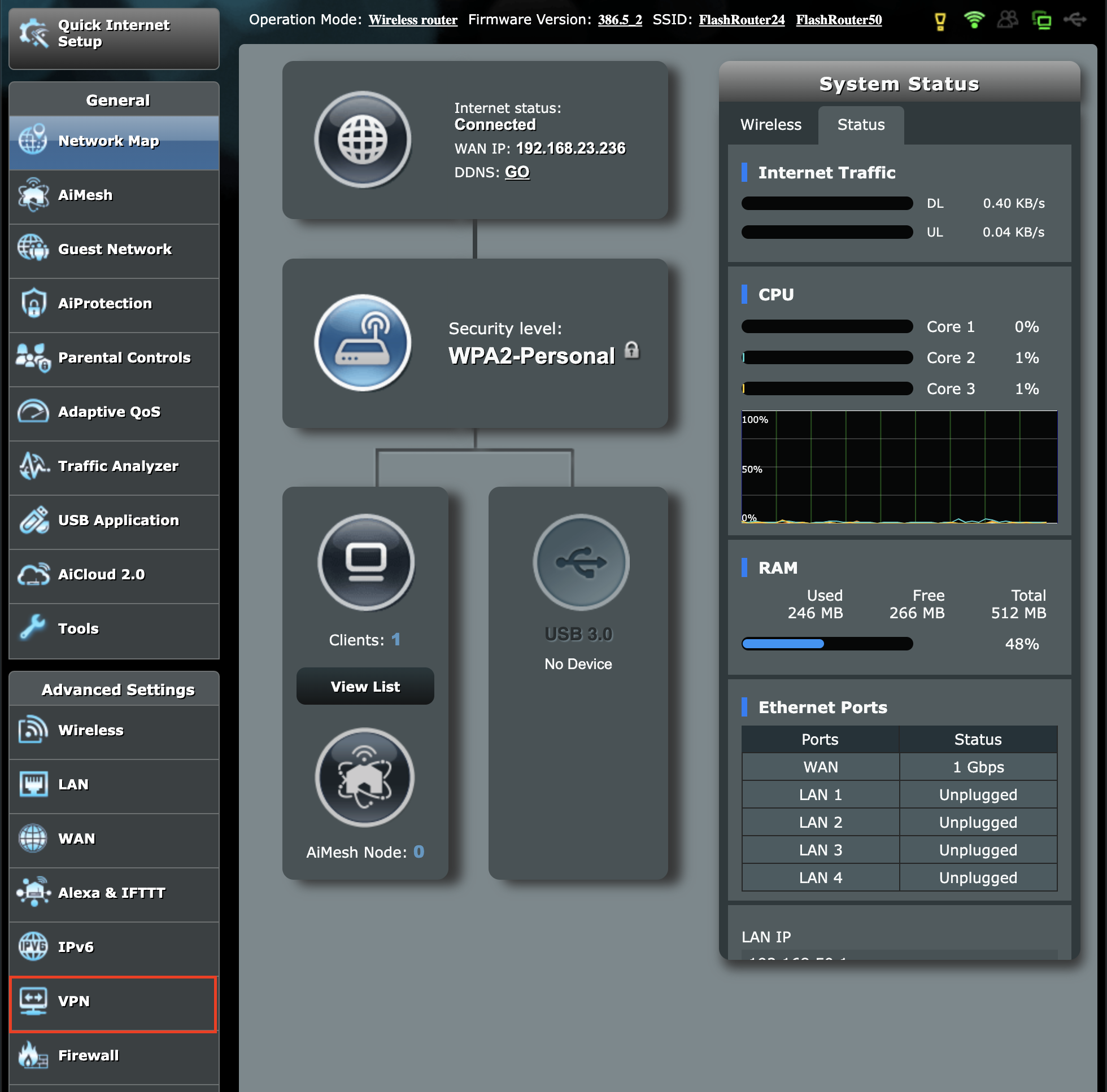 2. Navigate to the VPN Client tab.

3. Click Choose file and select the .ovpn file you downloaded earlier. Then click Upload.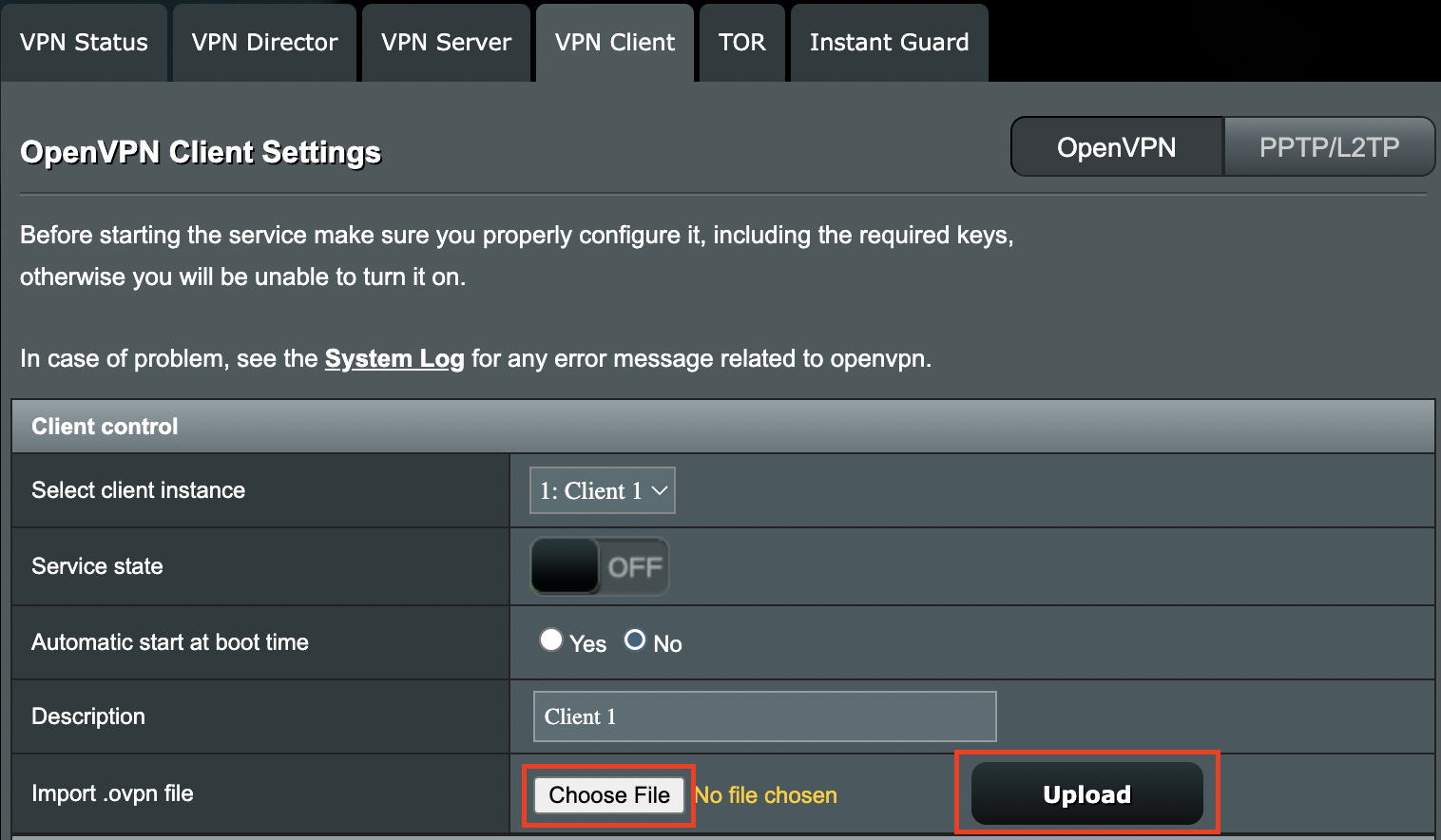 4. Set Automatic Start at boot time to Yes if you want the VPN connection to begin automatically when the router is powered off and back on.

5. In the Description field enter in the name you'd like to use for this OpenVPN Client profile. We typically advise entering in the location here. Our example server was in nyc-a50 so I have entered in IPVanish a-50.
6. Set Accept DNS Configuration to Strict. Set Redirect Internet traffic through tunnel to Yes (all). Set Kill Switch to Yes or No depending on if you want the Internet to be killed if the VPN connection drops.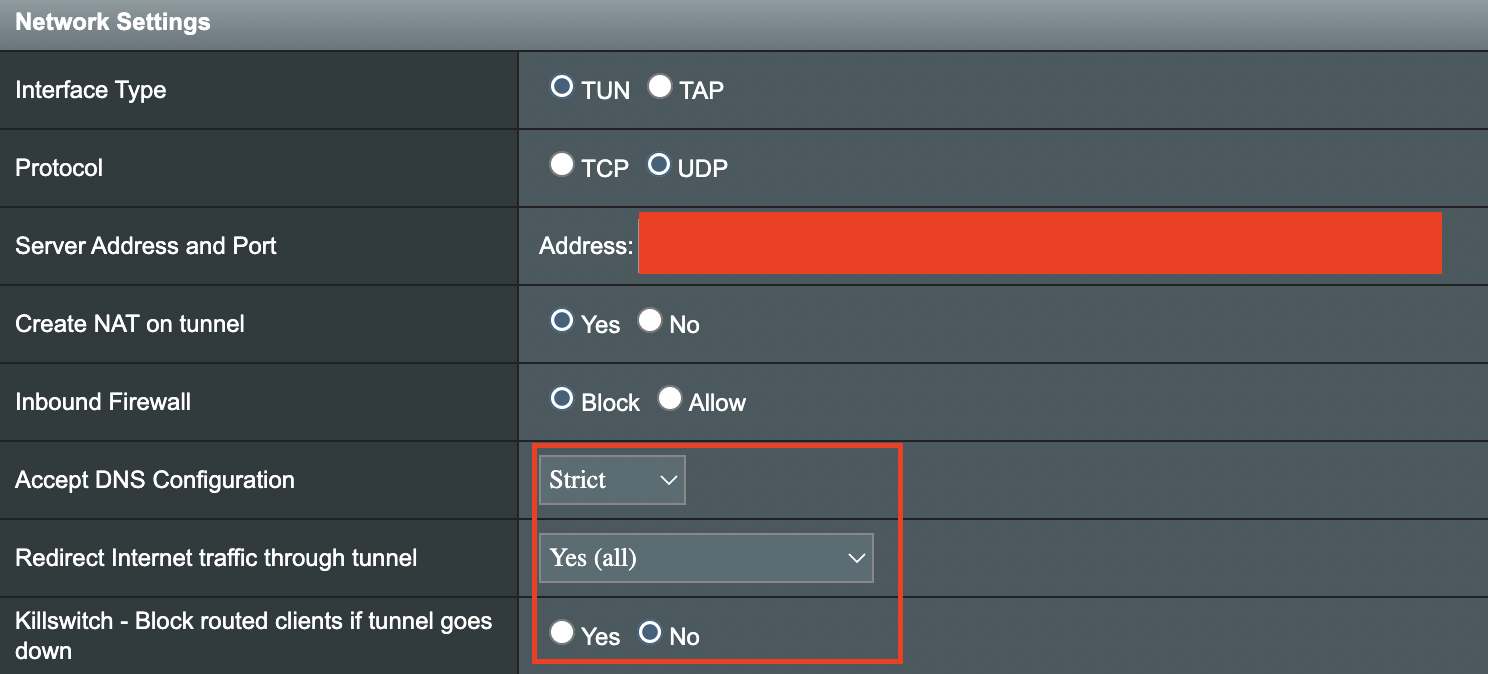 If you only want certain devices to connect to the OpenVPN Client profile you are setting up instead of all the devices connected to the FlashRouter's network please set the Redirect Internet traffic through tunnel to VPN Director. Then complete the instructions on this page and then view our VPN Director guide.
7. Enter your IPVanish account email/username and password.

8. Click Apply at the bottom of the page.
9. At the top of the page set the Service State toggle to ON to activate the VPN connection.

Verify a successful IPVanish connection
You should now see a CONNECTED message.
Visit IPVanish's IP Check to verify your new IP address and virtual location.
In some cases you may notice that the location is not showing the same location as the server you have input in your router settings; this is because geo tracking tools are often tricked by VPN connections. As long as you see an IP address that is not the same as your normal Internet IP address then you are indeed connected to IPVanish.
How to change the IPVanish server
Follow the steps at the top of the page to obtain a new .ovpn file.
Then proceed with the settings same as initial setup.