Enter custom DNS servers in your Asus Merlin firmware to avoid using your ISP DNS, which will steal and collect your browsing data.
1. Under Advanced Settings select LAN.
2. Click the DHCP Server tab.
3. In the DNS Server 1 and DNS Server 2 fields enter the DNS server that you wish to use.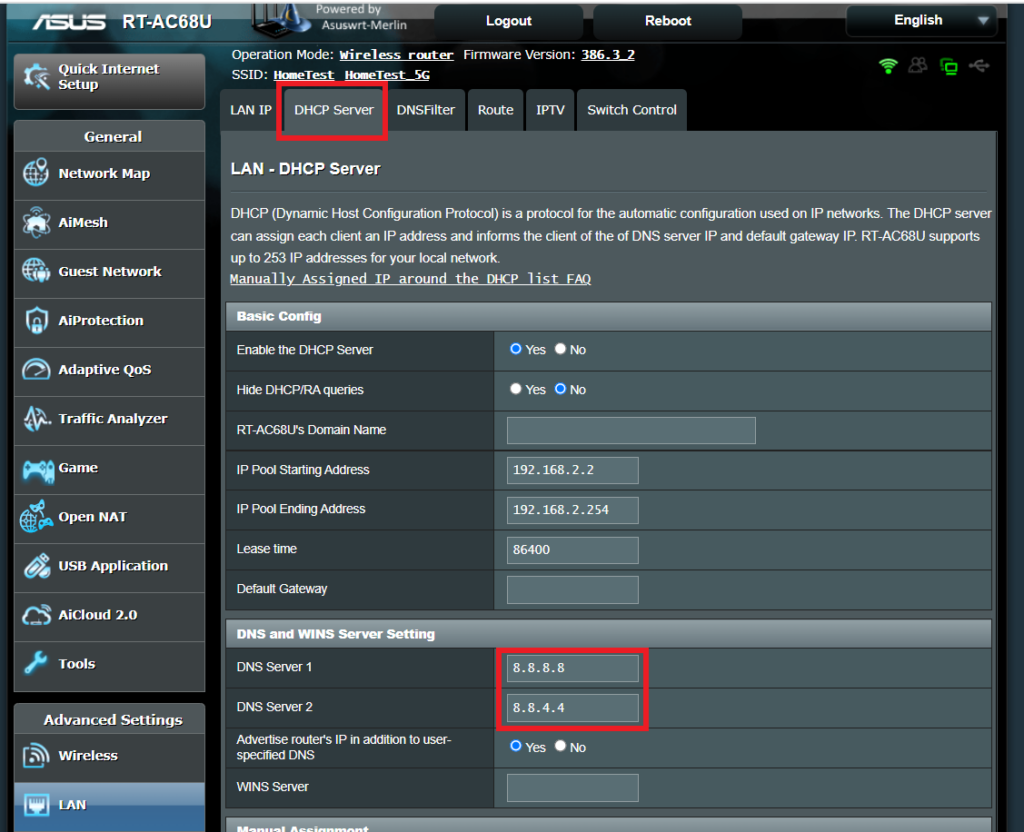 4. Click Apply and then reboot the router and reconnect to the network.