Set a custom WiFi network name and password for your devices to join the Merlin FlashRouter's network.
1. Under General select Network Map.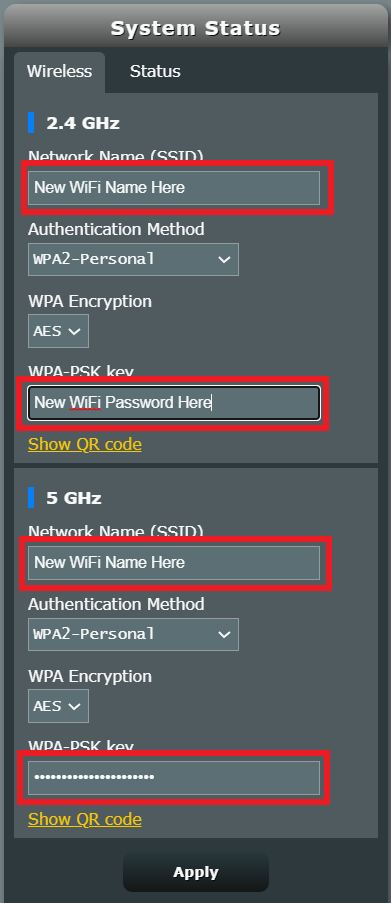 2. In the Network name (SSID) field enter the name you want your Merlin WiFi to appear as. This can be the same or different for both 2.4GHz and 5GHz bands.
3. In the WPA-PSK key field enter the password you want to join your devices to the Merlin WiFi network. If your WiFi names are the same for 2.4GHz and 5GHz make sure they have the exact same wireless password set.
4. Click Apply and then rejoin the new wireless network.