Change the FlashRouter's wireless network name to any name you like.
Navigate to Wireless > Basic Settings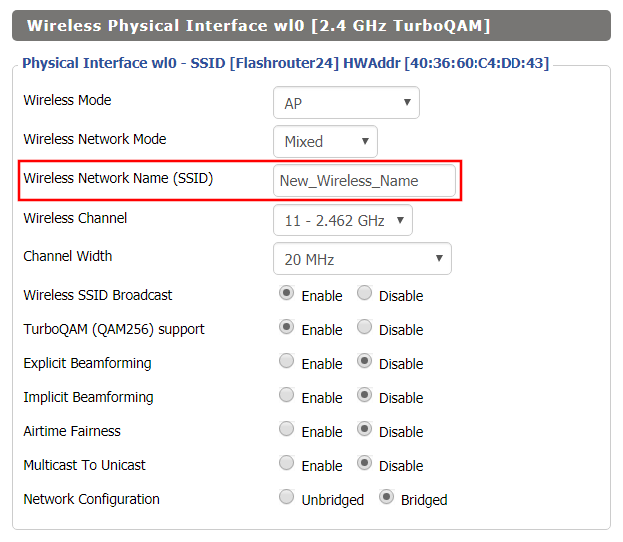 Click into the Wireless Network Name (SSID) field and enter in the new wireless name you would like to use.
Click Apply Settings.
Reconnect to the wireless network using your new wireless network name.